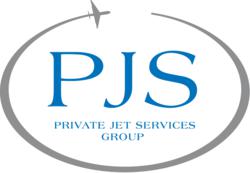 Our business has grown roughly 45 percent a year every year since 2008, which is a huge upswing in a down market. That really comes down to not trying to be the biggest player, and instead focusing on each client and their needs
Seabrook, NH (PRWEB) November 13, 2012
When Greg Raiff founded Private Jet Services Group in 2003, his strategy in a highly competitive market was to build a customer base slowly, and personally. Today, the company handles more than 1,000 flights a year and employs 2,300 people across the country, and Raiff credits his company's philosophy with its success.
"We think about our industry differently," Raiff says. "Our business has grown roughly 45 percent a year every year since 2008, which is a huge upswing in a down market. That really comes down to not trying to be the biggest player, and instead focusing on each client and their needs."
Raiff's Private Jet Group of Companies is now one of the three largest private aviation charter brokerages in North America. Its clients include Fortune 500 companies, professional sports teams, high-profile celebrities, private fliers and government workers. It offers fully tailored on-demand charter services to its clients as well as a bevy of services to the aircraft owners the company works with, including aircraft management, sales brokerage and consulting.
Ensuring a positive experience for his charter clients is so important to Raiff that he sends a PJS Group employee on each flight. He estimates that 75 percent of his staff is dedicated to the planning and fulfillment of in-flight wishes. That's in part because no two clients are the same, he says.
"The work that we do is very different based on the kind of customer we're supporting," Raiff says. "What you have to do to make a bride happy is very different from when you're flying 70 relief workers for FEMA or flying people home from winning the Stanley Cup."
PJS Group employees spend upwards of 10 hours of preparation for every hour a client will spend in the air, Raiff says. But much of the hard work is done before a client even signs on.
"When we first engage with a prospective client, we'll spend time analyzing how they've flown in the past," Raiff says. "What did they like about those airplanes, what didn't they like? We'll then look through the marketplace and see what's out there and put together a 50-page report on the state of the industry along with an analysis of the supply of that kind of airplane in the marketplace, and we'll make a recommendation as to how they could fly more efficiently."
The challenge, for Raiff and his staff, is getting to know each client well enough to truly understand his or her needs.
"Building trust and rapport with someone is the key," Raiff says, "in order to figure out what they really need and what they really want. A lot of expertise and time goes into it – this is what we do."
ABOUT PRIVATE JET SERVICES GROUP: Private Jet Services Group (PJS) is a private aviation consultancy providing mission-critical flight services to a global clientele of corporations, professional and collegiate sports teams, live entertainment tours, governments, and others who recognize the cost of their transportation is far exceeded by the cost of failure. PJS procures on behalf of those clients both VIP and coach configured airliners, regional aircraft, as well as small, midsize, and large cabin executive jets. PJS maintains a repeat-client rate in excess of 90% and this strong client loyalty is the best indicator of PJS's specialization, pricing, and performance. PJS acts as agent for its clients in negotiating and facilitating transportation with licensed air carriers.