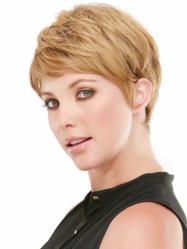 no one is making better quality wigs
Los Angeles, CA (PRWEB) November 11, 2012
Like Wigsalon.com, Jon Renau is a family owned business that began in 1969. Both have evolved into international leading manufacturers and distributors of wigs , hairpieces, hair additions and hair extensions. "We have always cared deeply about our customers' well-being," says John Reynolds, founder of Jon Renau . So Renau has created Smart-Lace front wigs which afford the ultimate natural look by providing off-the-face styling. These are wigs that are so natural, they don't look like you are wearing a wig.
Another important feature of Renau wigs is that they are amazingly light in weight. This make for even more comfort as a heavy wig soon becomes uncomfortable and hot. And the new Jon Renau Fall 2012 Collection includes human hair styles as well.
Jon Renau has released an exclusive photoset and video collection to Wigsalon.com to showcase the new collection online.  " We are very excited about the new styles and can say that no one is making better quality wigs", says Hazel, wig expert and stylist at Wigsalon.com Whether you are looking to go long or short, blond or brunette this collection will have something for you this holiday season.
About Wigsalon.com
Wigsalon.com is a third generation wig outlet that has been in business for over 40 years. They were the first company to offer wigs online and have maintained their name by providing prompt shipping unsurpassed customer service and the best value for all of their wigs. They offer designer wigs from Rene of Paris, Noriko, Estetica, Revlon, and celebrity collections from Raquel Welch, Eva Gabor, Daisy Fuentes, and Tabatha Coffey.
Be sure to check out all the new styles online or at the Wig Salon boutique which is conveniently located on Pico Blvd in Westwood Los Angeles, CA.
Wigsalon.com
10867 W Pico Blvd
Los Angeles , CA 90064
1-800-262-8437