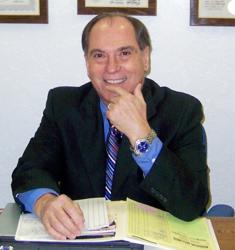 Phoenix, AZ (PRWEB) November 10, 2012
K. Michael Hood, D.D.S. of the Arizona Center for Cosmetic and Restorative Dentistry is promoting recent studies that show good dental health is often an indicator of the overall health of the body. People with diabetes are more prone to gum disease, in part because a diabetic experiences slower circulation, which can affect the gums. Although there is no definitive answer to whether that disease or dental periodontal disease comes first, there are studies being done all the time showing connections between the diseases.
For instance, researchers at the Mailman School of Public Health at Columbia University did a study comprised of 9,000 individuals that did not have diabetes. The study showed that the people who had higher levels of gum disease were two times as likely to also become diabetic during a 20 year period. This finding suggests that higher levels of inflammation in the body due to dental periodontal disease seem to have a correlation with diabetes.
There are a number of treatments available for gum disease. Different treatments may be required depending on how advanced the disease is. The best treatment for dental periodontal disease is active prevention.
By maintaining high levels of oral hygiene at home and visiting the dentist every six months, one can prevent the onset of gum disease. In addition, Dr. Hood can keep a close eye on any problems that begin to crop up, such as more plaque than usual on the teeth or a deepening of the gum pockets where bacteria often reside. Working with a dentist is the best way to keep tabs on oral health, and maintaining oral health may be one way to avoid issues with diabetes. For more information, visit http://www.phoenixarizonagumdisease.com.
Dr. K. Michael Hood is a general practice dentist offering patients personalized dental care for Phoenix, Arizona for over 27 years. Dr. Hood attended NAU and graduated from Arizona State University (Go Sun Devils) with a Bachelor of Science degree in Zoology. When still in his first semester of his senior year, Dr. Hood was accepted to the prestigious Baylor College of Dentistry in Dallas, Texas where he graduated with his degree in dentistry. Dr. Hood is part of one percent of dental professionals providing the most recent FDA cleared laser procedure for gum disease and periodontal treatment. To learn more about Dr. Hood and the Arizona Center for Cosmetic and Restorative Dentistry visit their website at http://www.phoenixarizonagumdisease.com.