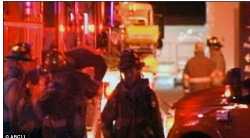 Hospitals and long-term care facilities such as nursing homes are responsible for the safety of their patients.
Newport Beach, CA (PRWEB) November 12, 2012
One person was killed and three employees suffered relatively minor injuries after a fire at a specialty hospital inside Durham Regional Hospital the morning of Nov. 6. According to an ABC11 news report posted on Nov. 6, the fire broke out during the early morning hours on the sixth floor of the hospital near North Roxboro Street and Duke Street.
The fire was originally reported as an explosion and was kept under control by the hospital's sprinkler system until firefighters arrived at the scene, the report states. The one person who died was a patient at Select Specialty Hospital that rents space inside the Durham Regional Hospital, according to the news report. Three hospital workers suffered smoke inhalation injuries, which were not serious, the report states. Officials are still investigating the cause of the fire.
"My thoughts and prayers go out to the family members of the deceased victim, who are grieving this terrible loss," said John Bisnar, founder of the Bisnar | Chase personal injury law firm. "I also wish the injured hospital employees the very best for a quick and complete recovery."
According to statistics compiled by the U.S. Fire Protection Association, an estimated 2,500 fires occur each year in medical facilities resulting in $8.7 million in property loss. The report states that injuries per medical facility fire are our times greater than that of all U.S. fires and that two-thirds of the injuries are from smoke inhalation. The leading cause of fires in medical facilities is cooking, according to the report.
Hospitals and long-term care facilities such as nursing homes are responsible for the safety of their patients, Bisnar said. "If a patient was killed in an incident that was caused by the negligence of a hospital employee or due to poor facility maintenance, then, the victim's family can file a wrongful death claim against the hospital."
Close family members or those who were financially dependent on the victim typically file wrongful death claims, Bisnar said. "Often, for families, these lawsuits are not just about money. They are also about getting justice and holding wrongdoers accountable."
About Bisnar | Chase
The California wrongful death attorneys of Bisnar | Chase represent victims of auto accidents, defective products, dangerous roadways, and many other personal injuries. The firm has been featured on a number of popular media outlets including Newsweek, Fox, NBC, and ABC and is known for its passionate pursuit of results for their clients. Since 1978, Bisnar | Chase has recovered millions of dollars for victims of auto accidents, auto defects and dangerously designed and/or maintained roadways.
For more information, please call 800-561-4887 or visit http://www.bestattorney.com for a free consultation.
Sources: http://abclocal.go.com/wtvd/story?section=news/local&id=8874900
http://www.usfa.fema.gov/downloads/pdf/statistics/v2i8-508.pdf