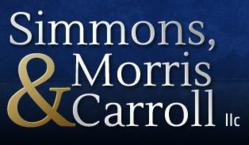 Shreveport, LA (PRWEB) November 09, 2012
As personal injury attorneys, the lawyers at Simmons, Morris & Carroll, LLC care about people. This year, the firm donated money to a local charity event: The Shreveport Police Department "Shop with a Cop" shopping spree. Last year, officers gave 19 children $100 to spend on Christmas presents for themselves at a local Wal-Mart store in Shreveport, Louisiana. Children were nominated for the Shop with a Cop program by law enforcement officers who identified them as unfortunate. This year, underprivileged children in Shreveport will have the same opportunity – a chance to buy themselves Christmas presents that they otherwise couldn't afford.
Shreveport isn't the only place that participates in Shop with a Cop. In fact, cities like Long Beach, CA, Milwaukee, WI, and Columbia TN participate in the event every year. This year, the Shreveport Police Department will continue the tradition and offer more children the chance to experience the fun and excitement of holiday shopping. Click here to learn more about last year's Shop with a Cop event in Shreveport: http://710keel.com/shreveport-kids-shop-with-a-cop/. Simmons, Morris & Carroll is committed to helping the local community in more than one way, though.
Besides donating to charitable events like Shop with a Cop, the firm is dedicated to helping accident victims collect financial compensation for serious injuries. After an injury, many accident victims have difficulty paying medical bills and making up for missed wages. As a personal injury firm, Simmons, Morris & Carroll helps the injured file claims and –when necessary – take their cases to court. Through a personal injury claim, accident victims may be able to recover full compensation for their injuries to pay for medical expenses, doctor's visits, hospitalization and other costs. Simmons, Morris & Carroll offers legal representation in a wide variety of personal injury practice areas.
Many personal injury cases are the result of careless and negligent drivers. Although car accidents may be responsible for many injuries, the firm assists clients in cases that involve dangerous drugs, dog bites, medical malpractice, motorcycle accidents, nursing home abuse, wrongful death and worker's compensation. Additionally, the firm represents clients who have suffered slip & fall injuries or be hurt by falling merchandise in premises liability cases. To learn more about personal injury cases, the rights of accident victims or Simmons, Morris & Carroll, visit the firm's website at http://www.ShreveportInjuryLawFirm.com or call the firm at (888) 492-5532.