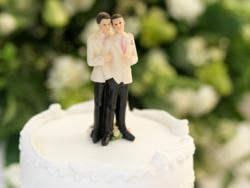 Seattle, WA (PRWEB) November 12, 2012
The Universal Life Church Monastery congratulates the people of Maine, Maryland, and Washington for passing the referendum and measures that have now legalized same sex marriage in those states. These victories in the fight for LGBT equality are integral in giving hope to a group of people who are still being treated as second class citizens across much of the country.
Despite this, the joy many gay couples in Maine, Maryland, and Washington felt in the wake of Nov. 6 will be dampened by the realization that the ministers of most Christian denominations will refuse to perform same sex weddings. The ULC Monastery abhors the fact that in most cases equal treatment under the law has not begotten level standing for gays in the eyes of most Christian churches, even though the members of these churches follow the teachings of a man who implored human beings to love one another unconditionally.
Ministers of the Universal Life Church do not deny the rights of LGBT couples. Universal Life Church ministers are able to perform legally-binding gay marriages in the nine states that have now legalized it, with the ULC leadership's full support. The ULC Monastery is proud that its ministers are able and willing to solemnize gay marriages in a time where conventional ministers rail against the supposed sins of homosexuality. There is no substitute for complete equality, and the ability of ULC Monastery ministers to perform intimate, meaningful, and personalized weddings for gay couples helps to ensure that equality is truly achieved.
The Universal Life Church Monastery is a non-denominational church headquartered in Seattle, WA. Anyone can legally become a minister by visiting their website and submitting their information there. The Monastery's website also features a catalog of minister supplies and a number of articles about how to perform weddings and other religious ceremonies. The Universal Life Church has ordained over 20 million ministers around the world.