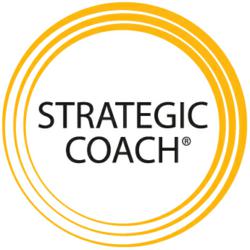 Toronto, ON (PRWEB) November 13, 2012
Strategic Coach®, the foremost expert in entrepreneurial business coaching and creator of the Strategic Coach® Program, encourages business owners to differentiate themselves from the competition and position themselves to take advantage of changes in their industries, marketplaces, communities, and the world.
"We're living in an age where entrepreneurs are celebrated as heroes, as the creative, capable minds behind so many modern-day conveniences," says Dan Sullivan, founder and president of Strategic Coach. "At the center of entrepreneurial motivation is the desire to know something no one else knows, see opportunities no one else sees, have a capability no one else has, and have access to resources that no one else has. Global Entrepreneurship Week is a perfect opportunity to celebrate entrepreneurs and equip those fighting for a bigger future with the tools needed for unlimited growth, freedom, and an unfair advantage."
Strategic Coach offers five tips to remain increasingly focused, productive, and profitable in a complicated, confusing, and conflicted world:
1 – Start with Rejuvenation
Taking time off allows you to rest and relax, and then approach problems and opportunities with renewed energy. When your competition is exhausted from lack of rest, you'll be rejuvenated and highly productive. After a while, no one else will be able to match your level of energy, attention, and capability.
2 – Build a Bigger, Better Future
Entrepreneurs with a clear picture of the future have a distinctly unfair advantage over the competition. As progress and growth depend on the ability to see a bigger future in any situation, having this vision will inevitably draw the most useful talent and resources toward you and away from the competition. Regular, focused attention on your vision can have a dramatic effect on progress.
3 – Create Cloneable Clients™
One of the strongest assets in any business is its clientele. Train yourself to nurture the top 20 percent of your most valuable clients, create value for them, and then find more clients like them. This approach will dramatically increase your profile and reputation, bring in more rewarding business, and allow you to create a monopoly situation before anyone else realizes what you're doing.
4 – Focus on Strengths
We're often taught to improve upon our weaknesses, but what we end up with are just a lot of strong weaknesses. To maximize the growth of a business, put the focus on what you love doing and have a passion for, and on being a hero to other people. Then, continue to build your team using the same principles. Developing everyone's strengths will have a multiplier effect on your results.
5 – Establish a Value Creation Monopoly
As an entrepreneur, you're in a unique position to create value. Taking advantage of this situation allows you to become indispensable to your clients. By integrating your passions, experience, wisdom, and capabilities into situations and processes that help others, you'll find yourself creating a much bigger future than your competitors—financially, creatively, and personally.
The Strategic Coach Program gives entrepreneurs the tools and structure to make quantum leaps in their productivity and business results while also increasing their enjoyment and energy in all areas of life. Designed for successful, established entrepreneurs, the Program provides what's needed to break through current obstacles and complexities, whether these stem from the economy, regulatory or industry-related challenges, individual circumstances, or habits.
For more information about Strategic Coach, please visit http://www.strategiccoach.com.
About Strategic Coach
For more than 20 years, Strategic Coach has offered successful entrepreneurs a unique process for extraordinary growth, higher income, and exceptional quality of life. Founded by Dan Sullivan and Babs Smith, Strategic Coach is an organization run by entrepreneurs, for entrepreneurs. The Strategic Coach Program enables entrepreneurs to create greater success and freedom for themselves and more value and satisfaction for their clientele. Strategic Coach clients come from over 60 industries and a dozen countries.