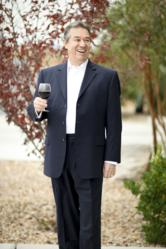 "We truly are offering an experience that is impossible to duplicate anywhere."
Atlanta, GA (PRWEB) November 12, 2012
Dancing Moon Travel has announced the launch of two luxury cruise events hosted by Baron Yves de Boisredon, a French Baron and former wine merchant now residing with his wife in the U.S. Guests on these journeys will tour many of the world's finest wine estates, dine in private chateaux, and mingle with people of influence otherwise inaccessible to the average traveler.
The 14-night European sailing departs from London on September 12, 2013 aboard Regent Seven Seas Voyager. This port-intensive itinerary includes 11 cities in France, Portugal and Spain, including an off-ship overnight in Bordeaux. Among the highlights, guests enjoy dinner at the castle home of the Baron's nobility cousins in Bordeaux, lunch with his aristocrat friends in St Jean de Luz, and dine in the cellars of the renowned José Estevez Winery, complete with a flamenco show and equestrian extravaganza.
The 16-night New Zealand/Australia sailing departs Auckland on February 11, 2014 aboard the luxurious Seabourn Odyssey. This South Seas sojourn features two pre-cruise nights in Auckland with a wine tasting and luncheon at the famous Kumeu River Winery, then calls on 10 ports before disembarkation in Sydney. The balanced itinerary visits the best vineyards in virtually all major wine growing areas of New Zealand , as well as Melbourne, and holds special appeal for wine lovers seeking exotic ports of call, balanced with ample time for personal exploration and relaxation.
The ships on these sailings rank among the best luxury ships sailing. Both were recently named to Condé Nast Traveler's 2012 list of the top cruise ships in the world. In the Condé Nast poll, readers selected Seabourn Odyssey the world's Number 1 Small Cruise Ship. Seven Seas Voyager tied for the Number 2 spot in the Medium Ship category.
Pat Hand, owner of Dancing Moon Travel, stated, "These immersive cruise experiences are totally unique – perfect for discerning travelers who enjoy first-class travel and want to deepen their appreciation of good wine. As 'The Baron of Wine,' Yves has for years been coaching and educating diverse groups on the beauty of wine. His warm personality and love of his subject matter are extremely engaging – it's obvious that he loves helping people to become confident and comfortable in the sometimes intimidating world of wine."
Both cruise experiences provide opportunities for guests to dine in small group settings with their host. Interviewed about the events, de Boisredon stated: "My Discover Your Senses tasting class is designed to teach you how to pick up on the subtle flavors and aromas in wine. It's entertaining and interactive, designed to appeal not only to wine connoisseurs, but also to beginners wanting to increase their knowledge and experience on the topic of wine. Toward the end of each cruise, we also have a fun wine tasting contest, complete with prizes. We truly are offering an experience that is impossible to duplicate anywhere, and I really can't wait to welcome my guests onboard."
For complete details on these cruise events with Baron Yves de Boisredon see http://Wine.TheCruiseEvent.com or contact Dancing Moon Travel at (937) 210-WINE.