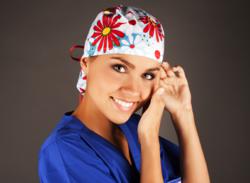 The finest medical uniforms in the world by blue sky scrubs.
Austin, TX (PRWEB) November 11, 2012
blue sky scrubs Donating Medical Uniforms For Hurricane Sandy Relief
As Hurricane Sandy made landfall on Monday creating untold human and monetary damage, relief organizations around the country were mobilizing to bring in food, medicine and other vital supplies. One Austin, TX firm, http://www.blueskyscrubs.com, is doing its part by donating large amounts of its uniforms to New York City shelters and hospitals where medical supplies are in high demand.
The company, which is a leading online retailer of designer uniforms and scrubs, is asking medical professionals at hospitals, shelters and other relief sites to contact the company with specific needs for scrub uniforms, scrub hats and other required medical apparel. Blue Sky works with nurses, hospitals, dentists, physicians and other medical professionals around the world to provide the latest in high-fashion, high-technology medical uniforms. The company indicated that pitching in with relief efforts is a small way to give back to the medical community and victims of the Hurricane Sandy disaster.
"We work hand-in-hand with medical professionals every day," company founder and CEO, David Marquardt said. "It's important for everyone to pitch in where they can in a disaster like this. And this is one way we can help."
Blue Sky co. has seen rapid annual growth since going online five years ago. The company's business success is built on designing and supplying medical scrub products with a fashionable twist. Largely because of the company's growth, a once-small fashion niche in the multi-billion dollar uniform market has become an important and fast-growing segment.
The company will be operating the uniform donation program throughout the remainder of the east coast hurricane crisis. Hospital and hurricane relief shelter representatives can request donation relief items by calling blue sky co. at 888.302.5837 .