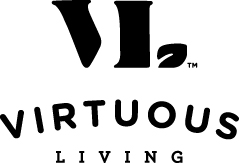 We believe Virtuous Living is going to provide essential products for those who suffer from celiac disease or have a gluten intolerance.
Kansas City, MO (PRWEB) November 11, 2012
Virtuous Living, LLC has selected Meers Advertising as its digital marketing and advertising agency. Meers will provide the gluten-free seasonings' company with marketing communications planning, brand and identity development, package design, website development, digital and social media strategy, and as the new product line is established, with other agency services down the road.
Virtuous Living is a new company located in Bowie, Maryland, started in March 2012 by Nichole Thomas. The product line currently focuses on gluten-free seasoning blends, which will initially be available online. Other gluten-free food, lifestyle products and tools are also in the pipeline that target both the gluten-free and Paleo communities.
"Meers was our choice because of their passion, creativity and commitment to work together to develop things that benefit humanity – that's what you want in a company," said Nichole Thomas, Virtuous Living founder and CEO.
"We are very excited to be working with Nichole and her company," said Sam Meers, Meers' president and CEO. "The chance to help build a brand new product-line from the ground-up was quite appealing to us, but more importantly, we believe Virtuous Living is going to provide essential products for those who suffer from celiac disease or have a gluten intolerance."
Meers has already commenced work for Virtuous Living – creating a brand architecture, including logo and corporate identity materials, and is working on packaging and an e-commerce website.
About Meers Advertising:
Founded in 1993, Meers is a national full-service digital marketing and advertising agency headquartered in Kansas City, Missouri. The agency works to advance clients' businesses by helping them solve marketing challenges through relevant, engaging and compelling communications. Meers works with Armed Forces Bank/Academy Bank, Missouri Gas Energy, Kauffman Center for the Performing Arts, several Blue Cross and Blue Shield plans, and others. For the second consecutive year, Meers was named as the fastest growing Kansas City private company in 2012 by Inc. Magazine's "Inc. 5000." In July 2012, Meers was recognized as "Kansas City's Top Company" by KC Business Magazine. Meers is a member of the 4As. For more information about Meers Advertising, please visit http://www.meers.com.
About Virtuous Living, LLC:
Virtuous Living, LLC, located in Bowie, Maryland, was founded by Nichole Thomas with help from her business partner, Bronique Jones, because she has a severe gluten intolerance, and after her daughter was born, it was discovered that she had an intolerance as well. Thomas has a passion for cooking and wasn't comfortable with what is currently available for her and her family's dietary needs. So she began creating seasoning blends to allow them to enjoy food again, but most importantly, to keep them safe and healthy. In addition to selling seasoning blends online and eventually through various retail channels, Thomas plans to extend her company far beyond seasoning blends to serve the gluten-free lifestyle.