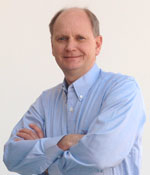 "Many people think that intestate inheritance is only for someone who is poor. This isn't the case."
Siesta Key, FL (PRWEB) November 11, 2012
Intestate inheritance happens when someone who owns property, dies without a valid will or a trust. When someone dies without a will, the state's default statutory scheme, intestate succession takes over. The court becomes involved through the probate process and it will be time consuming and expensive.
Lee R. Phillips has written an article to help people understand why it is important to avoid this time consuming and costly problem. Whenever there is an intestate succession, there will also be an intestate inheritance. This is how the state provides for disposition of the intestate decedent's assets through the court system. This action will take placed in the probate court. The judge will look at the state's laws and will then appoint an estate administrator and tell him or her how to give out the property.
Lee says, "This isn't the best way to settle an estate. Most people can do a better job than the judge does. Whenever a person dies without a will and has no relatives to receive his intestate inheritance, his property "escheats" or goes to the state. These are all problems that should be avoided."
Mr. Phillips observes, "Many people think that intestate inheritance only concerns someone who is poor and dies unprepared, owing other people money. This isn't the case, but it is more common than it sounds. Those who fail to put a proper estate plan in place are often those who also fail to manage their financial affairs and taxes throughout life."
He further states, "a good estate plan helps folks better manage their finances and save on taxes. Not putting an estate plan in place truly handicaps a person and proper estate planning is the best way to avoid intestate inheritance problems. The lesson is that estate planning is important."
Mr. Phillips is an attorney who serves as a counselor to the Supreme Court of the United States. He finds fulfillment in helping other people apply the law, not only to provide asset protection and estate planning, but to use it to structure businesses and save taxes. He is the author of 11 books, along with his latest book Guaranteed Millionaire. He has written hundreds of articles for professional people assisting them in finding various strategies to use the law to protect their property, save taxes and make additional money.
LegaLees is a legal self-help publishing company that was founded in 1982. It produces products designed to help people understand the law and better structure their personal and business affairs. Their mission is to help people protect assets and prevent legal disasters that can strike at any time.