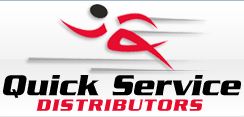 Redondo Beach, CA (PRWEB) November 18, 2012
Quick Service Distributors (QSD) has acquired Redondo Vacuum & Janitorial (RV&J), a fixture in Redondo Beach for 54 years, that specializes in sales & repair of all brands of vacuums and vacuum accessories. Qualified service technicians are able to repair any brand of vacuum including Miele, Sanitaire, Dyson, Hoover, Oreck, Kirby, Eureka and Riccar. Click on the link for more information on vacuums & equipment.
From bags and belts to filters and deodorizers, Redondo Vacuum & Janitorial offers clients exceptional vacuum repair solutions. Any vacuum can be very expensive, and when the machine is not functioning to its full capabilities, it is often more cost-effective to invest in professional repair rather than buying a new unit. An annual service will extend the life of these machines and keep them working with the best possible performance. Technicians inspect for clogged filters, remove pet hair & debris from the rollers and deodorize to remove any lingering odors. Most people never check these prominent contributors to allergy & dander issues in their own vacuum. Depending on parts availability, turnaround times are usually less than 48 hours, but RV&J will even provide a loaner or demo model if your vacuum is in for an extended repair.
The best upright vacuum in the market according to J.D. Power is the Miele. http://www.jdpower.com/content/press-release/a1SLWiX/miele-ranks-highest-in-customer-satisfaction-with-upright-vacuums-in-inaugural-study.htm. Couple this with an IQ Air purifier, and you have a heavyweight allergy one-two punch.
Both professionals and homeowners have come to rely on QSD for all their business and household needs. While you are visiting enjoy fresh coffee and cookies made daily in their Miele appliance showroom. Customers have been coming to Redondo Vacuum & Janitorial for 54 years to experience one-stop shopping. You can also rent floor & carpet cleaning equipment, purchase window cleaning supplies, soap scum removers, tile cleaners, pet stain removers, grout cleaners and all the latest cleaning items and application tools available to make life easier. QSD welcomes customers to inspect the store and receive a complimentary $5.00 in-store credit.
Visit the QSD Redondo Beach Vacuum & Janitorial location in Redondo Beach at 800 Torrance Boulevard, Suites 106 & 107 or call (310) 316-7160. Or visit the company website at http://www.qsdsupplies.com.
About Quick Service Distributors:
Family-owned, family-operated, Quick Service Distributors makes clients feel like family the moment they set foot in one of their Southern California stores. Clients can expect a friendly, no pressure atmosphere, clean stores and product showrooms that feature cookies, espresso, cold bottled water, professional, knowledgeable cleaning "solutioneers," and 50,000 cleaning, office, packaging & safety supply products from all the most trusted brands. QSD specializes in providing a shopping experience not found in the big box stores. Click on the link for information on janitorial equipment.