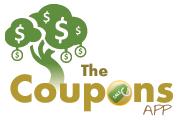 The unique thing about our app, is that it utilizes a GPS locator to find deals close to you. Not only are you saving money with coupons, you are finding the best deals with the least amount of travel
Chicago, IL (PRWEB) November 09, 2012
The Coupons App, the leading mobile coupon app, is announcing discounts and coupons for Black Friday. Accessible on any mobile device, The Coupons App is the best source for great coupons – while shopping out and gearing up for Black Friday offers.
"Everyone is looking to save money around the holidays," says the developer. "Our goal is to offer Black Friday shoppers discounts in a convenient way, in real-time!"
The retail deals being offered include discounts at Kmart, Old Navy, Sears, Michaels, and many other popular stores. The Coupons App users will save time and money by using their site. Users can cover everyone on their holiday shopping list, with coupons on toys, musical equipment, electronics, jewelry, clothing, and other items.
"The unique thing about our app, is that it utilizes a GPS locator to find deals close to you. Not only are you saving money with coupons, you are finding the best deals with the least amount of travel," says the developer. "Step into the holiday season with efficiency at your fingertips."
To access the discounts, shoppers will want to download the app, and then search for "Black Friday" to bring up a list of ads. To access Black Friday offers online found in The Coupons App, please visit http://thecouponsapp.com/blackfriday.
About The Coupons App:
The Coupons App is currently ranked #1 by millions of app users, and adds new deals throughout the day. Deals are made available through accessing the app on multiple mobile platforms, including the iPhone, Android and also available on the Amazon appstore. Deals are added daily and go by GPS location of deals that are within the area of the user. Users receive amazing deals for their preferred stores, restaurants and gas stations right to their handheld devices wherever they go. For more information, visit http://www.thecouponsapp.com or visit the App store to download the free app. Search "The Coupons App."