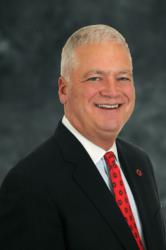 We make it a point to know our customers on a personal level to better understand their needs... that's Business Banking Made Personal
White Palins, NY (PRWEB) November 13, 2012
The Westchester Bank is pleased to announce the Third Anniversary of its White Plains branch, located at 464 Mamaroneck Avenue, this coming Friday, November 16th. The general public is welcome to stop by on the 16th to meet bank staff and discuss banking needs over bagels, sandwiches and refreshments.
"We're a local, Westchester-based community bank and White Plains represents a vibrant, growing market for small to mid-size companies," stated John M. Tolomer, President & CEO of The Westchester Bank. "We're privileged to be part of that growth by providing world-class banking services and helping local businesses achieve success by understanding their specialized needs. We make it a point to know our customers on a personal level so we can provide quality products and services they deserve - and should expect - from their bank. This goes to the core of our success model - Business Banking Made Personal."
The Westchester Bank, headquartered in Yonkers, NY, has evidenced significant growth on several fronts in addition to the Third Anniversary of its White Plains branch. The Bank just completed a successful Grand Opening of its third branch last month in Thornwood, NY. The Bank reached a new milestone with assets exceeding $300 million, deposits surpassing $235 million, loan outstandings over $238 million and total accounts above 3,700.
The Westchester Bank believes strongly in corporate responsibility by assisting not-for-profits within the communities they serve. The Bank's tradition of community immersion continues through its support of many local organizations and charities such as: The Child Abuse Prevention Center and The March of Dimes - both in White Plains, Gilda's Club, Food Bank, Preston High School, Yonkers YWCA, Westhab and The Holocaust and Human Rights Education Center.
The Westchester Bank is a New York State Chartered and full service FDIC insured commercial bank offering state-of-the-art technology with a comprehensive line of banking products to businesses and consumers including: business and personal checking, business lending, commercial mortgages, savings accounts, CD's, money market accounts, Interest on Lawyer Accounts (IOLA), attorney escrow accounts and tenant security accounts. The Westchester Bank currently has branches in Yonkers at 2001 Central Park Avenue, White Plains at 464 Mamaroneck Avenue, and Thornwood at 994 Broadway.
For more information please visit TheWestchesterBank.com or call (914) 337-1900.