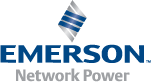 Columbus, OH (PRWEB) November 12, 2012
Emerson Network Power, a business of Emerson and a global leader in maximizing availability, capacity and efficiency of critical infrastructure, today announced the schedule for two new Critical Advantage webcasts focusing on top issues and trends in data center management.
The first webcast will feature Energy Logic 2.0, which demonstrates how the energy consumption of a 5,000 square-foot data center could be cut by up to 74 percent using available technologies.
Critical Advantage webcasts feature leading technology experts providing advice on businesses' most pressing IT challenges.
The upcoming webcasts are live, allow time for questions and answers, and will be archived online for easy viewing.
Tuesday, Dec. 4, 4 - 5 p.m. ET
"Energy Logic 2.0: Reduce Your Data Center Energy Use by up to 74 Percent," will be presented by Jack Pouchet, vice president and director of energy initiatives for Emerson Network Power and author of the "Real Efficiency" blog. Participants will learn vendor-neutral strategies to reduce data center energy usage and costs by up to 74 percent without compromising availability. They also will learn to leverage "the cascade effect" to take advantage of efficiency improvements in IT systems and their amplification in support systems.
Tuesday, Dec. 18, 4 - 5 p.m. ET
"Building and Managing a More Profitable Colocation Environment," features Dan Draper, manager, strategic marketing and research at Emerson Network Power, discussing opportunities that colocation offers for data center owners and managers to increase competitiveness and build the bottom line. Participants will learn best practices for building a scalable data center infrastructure enabling them to quickly add customers while optimizing efficiency at every stage of infrastructure utilization.
For additional details and registration, visit http://www.EmersonNetworkPower.com/CriticalAdvantage.
###
About Emerson Network Power
Emerson Network Power, a business of Emerson, delivers software, hardware and services that maximize availability, capacity and efficiency for data centers, healthcare and industrial facilities. A trusted industry leader in smart infrastructure technologies, Emerson Network Power provides innovative data center infrastructure management solutions that bridge the gap between IT and facility management and deliver efficiency and uncompromised availability regardless of capacity demands. Our solutions are supported globally by local Emerson Network Power service technicians. Learn more about Emerson Network Power products and services at http://www.EmersonNetworkPower.com.
About Emerson
Emerson, based in St. Louis, Missouri (USA), is a global leader in bringing technology and engineering together to provide innovative solutions for customers in industrial, commercial, and consumer markets around the world. The company is comprised of five business segments: Process Management, Industrial Automation, Network Power, Climate Technologies, and Commercial & Residential Solutions. Sales in fiscal 2012 were $24.4 billion. For more information, visit http://www.Emerson.com.