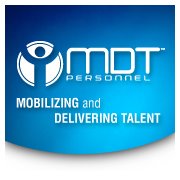 At MDT Personnel we have a reputation for assembling quickly and doing what we say what we are going to do.
Clearwater, FL (PRWEB) November 10, 2012
MDT Personnel (MDT), a provider of leading edge temporary staffing solutions, is hiring hundreds of workers to assist with the cleanup efforts after Hurricane Sandy in New York and New Jersey.
MDT Personnel is continuing its efforts to provide restoration companies & emergency response disaster teams with staff members to fill their staffing needs and to provide them with world class customer service.
Dave Gerstner, Vice President of Operations at MDT Personnel had this to say, "MDT has been a reliable staffing provider to its clients because we mobilize quickly and can provide them with a properly trained and equipped staff quickly and efficiently. We currently are hiring hundreds of workers in New York and New Jersey."
MDT Personnel, through its branch network of approximately 110 branches, is one of largest temporary blue collar staffing companies in the country. The company services multiple industries including construction, retail, manufacturing, hospitality, distribution, and more. Additionally, the company partners with the iLabor Network, a network of staffing companies across the U.S. to be able to deliver a one stop staffing resource to their clients.
MDT has a proven delivery model that differentiates itself from its competitors through innovation, talent identification in the unskilled labor market, and technology. "Our knowledge of the Disaster and Restoration business makes providing excellent service to our client's second nature," Mike Traina, CEO, said. Mr. Traina continued, "At MDT Personnel we have a reputation for assembling quickly, doing what we say what we are going to do and providing our clients excellent customer service. We currently have three locations in New York and New Jersey accepting applications for employment."
To apply for Disaster Cleanup Opportunities please apply in person to one of three locations. If you cannot apply in person please email your name, address and cell phone number to: Distasterjobs(at)mdtpersonnel(dot)com.
EAST BRUNSWICK
415 State Rd 18, Unit 5
East Brunswick, NJ 08806
PERTH AMBOY
325 Madison Ave
Perth Amboy, NJ 08861
QUEENS AREA
Apply at: 58-17 59th Street
7 days a week from 8 am to 6pm
Bus line 39 stop at Grand and Rust Street.
Limited parking.
Visit http://fb.mdtpersonnel.com/sandy/ for more details.
About MDT Personnel
MDT Personnel is a privately owned and operated staffing company headquartered in Clearwater, FL. Unique to the industry, MDT's operations are conducted unlike that of any other staffing provider. The company's affiliation with the iLabor™ Network combines MDT's proven branch-based business model with sophisticated web technology enabling it to work both nationally and globally.
With exceptionally strong management and highly experienced recruiting team, MDT Personnel is providing innovation to delivery of services in the temporary staffing industry and growing rapidly. Field experience, service capabilities, levels of dedication and the commitment to our clients and workforce are strategies the company will continue to use towards future growth.
For more information about MDT Personnel visit http://www.mdtpersonnel.com.
Please Contact:
Elizabeth Barron
MDT Personnel
17757 US 19 North, Suite 660
Clearwater, FL 33764
877-225-3263
###