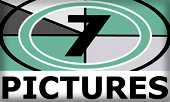 (PRWEB) November 14, 2012
Los Angeles based video production company Seven Pictures, an industry leader in corporate video production, unveils its newest addition to its corporate services - the Video Bio.
Going beyond the standard corporate biography, the Video Bio offers businesses and corporations an engaging and personal way to introduce their employees to their targeted audiences.
"We listened to our clients," says Seven Pictures Creative Producer A.C. "They told us that what they wanted more than anything was for a new client or a prospect to walk into a meeting already knowing who they were - not only as a corporate brand, but as people. So, we came up with Video Bio. "
Seven Pictures client Penny Madden, Vice-President of Business Development for Senn Delaney adds, "Being able to introduce our other team members through the use of video is terrific. I can not only say, look, you're going to love having a meeting with one of our leaders, but I can send a snippet of a video out and say, 'if you take a look at this, you'll get a sense of who this person is.' And when they do, the meetings are warmed up and a sense of connection is much greater. Video Bio really serves that."
Developing the bio from concept to completion, Seven Pictures conducts the creation using cutting-edge video production to create a user-friendly prompted interview. Seven Pictures then custom builds each Video Bio using the interviews, and crafts a visionary tale of each individual, telling his or her story to its fullest potential.
"The potential for Video Bios are endless," says A.C. "They can be used to introduce an individual, or a company. New employees can receive a personal greeting from their CEO. It can also be uploaded to YouTube or other video outlets, and be optimized by your keywords so clients and prospects can search for you online."
With over 20 years professional production experience at its fingertips, Seven Pictures is able to create Video Bios at a highly affordable rate. See examples of Corporate Video Bio for Business.
About Seven Pictures: Seven Pictures takes a meticulous and disciplined approach toward video production. With over 20 years experience in the industry they specialize in creating cinematic quality product videos, corporate videos, training videos, and TV commercials with unparalleled craftsmanship. Seven Pictures is a pioneer who understands that a high quality video production is more than just point and shoot—it's about delivering visionary ideas and executing something spectacular. To see what Seven Pictures can do for you visit http://www.SevenPictures.com.