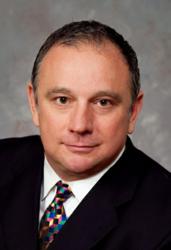 "Receiving a 'free' timeshare through an inheritance does not mean you will be free of financial obligations."
- Wesley Financial Group CEO Chuck McDowell
NASHVILLE, Tenn. (PRWEB) November 11, 2012
Responding to a recent article in the Scranton Times-Tribune about inheriting a vacation timeshare, Chuck McDowell, the head of Wesley Financial Group, one of America's leading timeshare advocacy firms, advises heirs to think twice before accepting this kind of inheritance.
"Most people don't realize that they may have the choice to refuse an inheritance," said Wesley Financial Group CEO Chuck McDowell. "But as the Scranton Times-Tribune pointed out on October 21, this might be your best choice if you inherit a vacation timeshare."
McDowell speaks from considerable experience with the timeshare industry. His firm, Wesley Financial Group, helps timeshare owners void contracts that were entered into as a result of fraud, misrepresentations or a narrowly defined type of activities that were part of the sales presentations, closing discussions and/or during the term of the relationship itself. McDowell's firm has helped hundreds of timeshare owners eliminate over one million dollars of debt.
Accepting an inherited timeshare can be chancy if you don't know all the details. To make the right decision and avoid being saddled with a potentially burdensome financial obligation, McDowell points out it could be a good idea to have a frank discussion with timeshare-owning relatives before they pass away.
"If you're aware that someone, such as a your mother, plans to pass along a timeshare to you, make sure you talk it over with her and understand exactly what you'll be receiving," said McDowell. "Once it's in your name, you may have a very difficult time getting rid of it."
"Ask your mother about what kinds of fees she has been paying for the past several years," McDowell added. "Also ask if she has ever been assessed for improvements to the property. This will give you an idea of the level of financial obligation you might take on if you accept the inheritance."
Accepting a timeshare, just like purchasing one, can be the start of a long, financially hazardous journey. "The news is full of stories of people who purchased a timeshare and are now realizing that it is not all they thought it would be in terms of their level of satisfaction, and is much more than they expected in terms of financial strain," McDowell said. "Receiving a 'free' timeshare through an inheritance does not mean you will be free of financial obligations."
According to McDowell, accepting a timeshare that you've inherited could make you liable for its expenses, which often continue for years. "When looking at the contract, take note of all expenses, such as maintenance fees. Owners are often unaware of fees they'll continue to incur even years after they made the purchase. And, unfortunately, it's extremely hard, if not impossible, to sell a timeshare."
According to the Scranton Times-Tribune, "The best option is for your mother to specifically mention the time share in her will. Then when she passes away, you can specifically opt not to accept it. You would not receive any income from the property, and you would have no obligations in terms of upkeep, etc. The time-share corporation can choose to take it back or let it default."
For more information about Wesley Financial Group, visit http://www.wesleyfinancialgroup.com. To contact Wesley Financial Group CEO Chuck McDowell, call 615-288-2000.
###