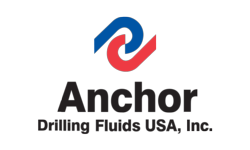 We are proud to now be operational and serving our industry's customers, hiring Ohio residents and contributing to local and state tax revenues
Wellsville,Ohio (PRWEB) November 12, 2012
Tulsa, Okla.-based Anchor Drilling Fluids USA, Inc., the largest independent U.S. drilling fluids company, today announced the opening of its drilling fluids production facility in Wellsville, Ohio. The facility is the first permanent drilling fluids operation in the state and will service the emerging Utica Shale and the Marcellus Shale oil and gas developments.
"This is an exciting day for Anchor and the state of Ohio," said Anchor CEO Bob West. "After extensive groundwork with local and state officials and significant capital investment, we are proud to now be operational and serving our industry's customers, hiring Ohio residents and contributing to local and state tax revenues."
Located in the Columbiana County Port Authority's Wellsville Intermodal Industrial Park, the 10,000 barrel drilling fluids production facility will be used to build and store environmentally-friendly fluids that are used to drill the region's oil and gas wells. Anchor's products and engineering services are designed to reduce the overall cost to drill a well and to bring the resource's production online earlier.
Anchor has also invested with Cimbar Performance Minerals in the barite (barium sulfate) processing plant adjoining the new drilling fluids facility. Barite is a naturally occurring, nontoxic mineral that increases the density of drilling fluids. The plant is the only barite processing operation in the northeast U.S. and provides a secure, strategically located supply for the future drilling operations in the Utica and Marcellus Shales.
Anchor President Phil West noted, "The Utica Shale reportedly has recoverable reserves of over 940 million barrels of oil and 38 trillion cubic feet of natural gas. Development of this U.S. energy resource will significantly contribute to long-term economic growth and job creation in Ohio and the region."
Anchor Drilling Fluids USA, Inc. provides customized drilling fluid solutions and well-site energy services in every major oil and gas basin across the United States. Anchor has been a leading provider of energy services for over 40 years and known for innovation, customer service, protecting the environment and integrity.