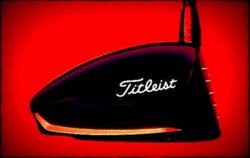 The primary change will be in the hotter face insert
Hilton Head, SC (PRWEB) November 12, 2012
Editors from Golf Gear Journal have re-branded the company to better focus on golf equipment reviews and new products. In a note from the company's mission page editors state, "Golf manufacturers take their products seriously & we do as well. Many manufacturers & new product developers have their corporate futures staked on their product's success. We respect their efforts and attempt to deliver honest but intelligent reviews that will help not only consumers understand the products, but may help the manufacturers refine their products and target customers more efficiently. We encourage you to purchase any products you see or read about on our website through our Partners, whom we trust to not only provide competitive pricing, but will deliver exceptional products & customer service."
The sites editors focus on reviews of newer cutting edge products. For instance in the Titleist 913D3 Driver Review editors state, "The 913D2 &D3 drivers will be replacing the 910D2 & D3 drivers currently out on the market, but won't be a radical change. The big upgrade will primarily be in the hotter new face insert which has been re-designed to provide more flexibility around the perimeter to increase ballspeed.  The new face insert is 2 grams lighter, and designers will move that weight lower in the clubhead. Simply put, it is faster over a larger area."
Another new product the company recently reviewed is the SkyGolf SkyCaddie Breeze GPS for which the reviwer states, "SkyGolf SkyCaddie Breeze GPS may be the best yet from SkyGolf and does offer the golfer big, easy-to-read numbers that relay precise distances to the front, center, and back of the green.  The SkyCaddie Breeze has a large, three-inch, sunlight-readable, high-resolution display, and with the most up-to-date and golf's only high-precision, ground-verified course maps in golf, accuracy is under one-yard, and is strikingly reminiscent of the very popular & functional SkyCaddie SG5 offered a few years ago.
Reviews of some other new and unusual products like the Scoreband scorekeeping wristband and the Zensah Argyle Compression socks are also included on the site. Editors comment of the Zensah socks, "the results were truly fantastic.  GolfGearJournal.com tested the socks for a minimum 21 days, 8 walking rounds (18 holes/round) of golf, and approximately 46 hours on the driving range.  The compression socks stood up to the wear, and washing, brilliantly never losing the striking colors, form, or function.  Some golfers make the mistake of neglecting the importance of the feet in their games, and to their detriment.  Golfers who walk or ride will benefit equally from the functional role the Zensah compression socks deliver."
GolfGearJournal.com delivers expert golf equipment reviews, give you our honest opinions, and show you all of the latest golf equipment & golf gear in high-resolution photos and video. We want to stand apart from other golf 'forums' and golf review websites. We believe that consumers and golf enthusiasts don't want to read 'reviews' or especially rants written by anonymous people who did not go through sufficient protocols and analysis to justify their opinion on a particular golf product.  We adhere to a strict proprietary process of compiling enough raw data, technical specifications, and feedback from PGA playing pros, mini-tour golfers, amateur tour golfers, PGCC students, and junior golfers to produce a thoughtful & thorough analysis to share with our readers.