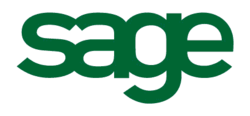 Laguna Hills, CA (PRWEB) November 14, 2012
Altec Products, Inc., a leader in enterprise document management and workflow solutions, announced today sponsorship and participation at Sage Insights and Sage Summit in Australia. Sage Insights Australia includes partners from NZ and the Pacific Islands, and is the largest annual gathering of the Sage Partner Community in the ANZ Pacific region. This three-day event is November 15 – 17 at the Intercontinental Hotel in Wellington, NZ. Altec's session on document management is Friday, November 16 at 4:30 pm, and they are hosting a Friday night party at the Foxglove Queens Wharf Function House in Wellington.
The first customer day of the tri-city Sage Summit is November 14 at the InterContinental Hotel in Wellington, NZ, then November 19 at the Four Points by Sheraton in Sydney, and ending November 20 at the RACV in Melbourne. After a kick-off keynote each day, there will be four Sage educational product tracks, along with lunch and breaks in the Sage exhibition area. Altec, as an exhibitor, can be found demonstrating document management integrated to Sage financial applications and helping companies discover the possibilities to go paperless and work leaner, faster and more effectively in their accounting and business processes.
Charles Pludthura, the ANZ Sage Pacific Marketing Manager states, "In over four years now, Sage Summit has become an integral part of the Sage business community. This is a once-a-year opportunity for our ANZ Pacific customer community to come together and further their business growth, and maximize their business software investment." He added, "We'll have experts from around the globe there to explain the latest Sage developments and roadmaps, as well as sharing how these developments will generate further advancements in business performance."
As the Endorsed Sage Solution Provider, Altec is the expert in the design and delivery of electronic document solutions ranging from simple document intensive processes to complex restructuring of internal data processing. Document Management by Sage provides seamless capabilities to electronically capture documents and automate business processes within any department and any process. Combining best practices, state-of-the-art technology, and sound implementation methods into an affordable package has made this a leading Sage solution.
Altec's Bill Brown, Executive Vice President of Sales, and Kevin Dudevoir, Director of Sales will be representing Document Management by Sage at all of the Summit and Insights events from November 14 – 20. States Brown, "We look forward to the collaborative energy that comes from networking at these Sage events. The customer and partner relationships being developed through this annual series of Sage conferences are invaluable. We continue to listen and learn, and develop solutions to meet the evolving business processing needs for Sage customers in the ANZ Pacific region."
Headquartered in Sydney, Australia, Sage has offices throughout Australia and New Zealand and more than 25 years' experience in both local markets. Document Management by Sage electronically captures, workflows, routes and archives business documents and reports to reduce handling costs and improve communication.
Altec's Document Management by Sage Break- Out Session will be on:
Friday, November 16 at 4:30 pm at the InterContinental Hotel in Wellington, NZ.
About Altec
Altec is a leading provider of Integrated Document Management (IDM) solutions to mid-market companies. For more than 25 years, Altec has provided a wide range of accounting-centric paper to paperless solutions including its flagship product, doc-link™, which enables companies to capture, archive, workflow and route structured and unstructured documents to customers, employees and vendors. Altec's comprehensive solutions include IDM, output management, MICR check disbursement and paper documents that serve more than 13,000 customers worldwide. Altec enjoys strong, collaborative partnerships with ERP solution providers like Sage to provide the most comprehensive, integrated enterprise document management solution. Altec delivers its IDM solutions through a global network of authorized partners in more than 60 countries throughout the Americas, EMEA and Asia Pacific. For more information, visit Altec at the company website at http://www.altec-inc.com. Follow them on Twitter.com/doclinkbyAltec or call April Blankenship at 1-800-997-9921. ###