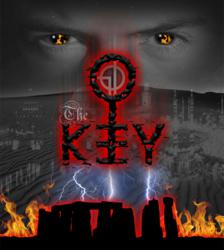 ...where perceived reality ends, the story of THE KEY begins.
Vienna, Austria (PRWEB) November 11, 2012
Conceived by Austrian authors Pete Code and Gerhard Grassl, THE KEY is a screenplay about three friends who embark on an enigmatic mission to rescue their long-lost friend from the heinous depths of Hell by unearthing the fragments of an ancient 'key' hidden in the world's most sacred locations.
The plot explores the common points of origin of many spiritual topics in an intelligent and reverent manner as it propels the characters through an exciting, action packed adventure. Intriguing twists and turns keep the story in a constant state of "what happens next?" euphoria, while posing important questions and touching on common truths everyone can relate to.
Peppered with actual life experiences of the authors, THE KEY offers a refreshing view of our spirituality and beliefs intermingled with the realities of today's world - in an effort to bridge diversity and present the points of unity between the faiths.
"The development of the story and screenplay has prompted us to contemplate our own thoughts and questions about spirituality in greater detail," says Pete Code, "THE KEY neither endorses nor disagrees with any religious agenda. It simply attempts to tell an engaging story with a neutral and thought provoking undertone to start the conversation."
"The universe is relative and where perceived reality ends, the story of THE KEY begins," adds Gerhard Grassl.
The feature length screenplay is completed and the authors are in talks with International and Hollywood filmmakers. The German language novel of THE KEY is being completed and will be published in Europe, next year.
Contact Pete Code at pressinfo (at) thekeyfilm (dot) com or visit http://www.thekeyfilm.com.