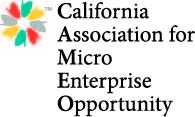 Instead of waiting for government or some other company to hire you, create your own job, start your own business...women veterans have the skills, discipline, and focus to succeed.
Los Angeles, CA (PRWEB) November 10, 2012
The unemployment rate for veterans went down from 8.1% in September 2011 to 6.7% in September 2012, but dig deeper and the numbers for women veterans don't look so good. Unemployment for women veterans went from 9.7% in September 2011 to 13.2% in September 2012. And it's even worse for recent female veterans (19.9%.)
The unemployment issue in California is of concern as of more veterans return to California with the winding down of Iraq and Afghanistan wars. In honor of Veterans Day CAMEO brought together a group of amazing women veterans to discuss the challenges that women veterans face and possibility solutions to the extremely high unemployment of women veterans.
"Instead of waiting for government or some other company to hire you, create your own job, start your own business," said Claudia Viek, CEO of CAMEO, California Association for Micro Enterprise Opporutnity. "Entrepreneurship is a great option for women veterans and they have the skills, discipline, and focus to succeed."
On reason for high female veteran unemployment is that two sectors that traditionally employ this populations - government and education sectors - have cut back.
New research about California women veterans reveals a number of challenge they have in the workforce.
1) Women veterans report PTSD more than 6 times that of the non-veteran population; therefore another explanation for the higher unemployment rates discussed earlier could be that some firms don't understand PTSD and are afraid it might emerge.
2) Women veterans are more likely than men to have children and to be single parents.
3) Women veterans on average are also younger than men, 48 and 62, respectively, that is they still need to workforce as opposed to be able to retire.
On the positive side, women veterans are self-sufficient courageous and show leadership. For Jo Ann Martinez, founder of Women Veterans Connect, these are the reasons that women veterans will make excellent entrepreneurs and the flexibility, the dignity of being one's own boss, and ability to lead one's own team is why entrepreneurship is attractive to many veterans.
Valerie Lewis, President of the Northern California SDVOSB/DVBE Network, advocates for policies that support women veterans, especially in business. In California, she and her organization were instrumental in making sure that the 3% government procurement goal for veterans wasn't a 'good fake effort', but was in fact a 'good faith' effort.
"There has never been a better time than now for women veterans who want to be entrepreneurs to continue to serve their country," said Ms. Lewis. "With the passage of the American Jobs Act and government procurement set asides for women and disabled veterans, we are uniquely positioned to take advantage of the opportunities."
Other issues that were brought up at this week's Think Big! Women's Entrepreneurship Symposium include: debundling of government and municipal contracts into smaller amounts so that small and micro-businesses can bid for them and small and micro-businesses so that they can work together to earn contracts.
About CAMEO
CAMEO's mission is to grow a healthy, vibrant, thriving environment for all entrepreneurs and start-up businesses by advancing the work of our statewide member network. We work to create economic opportunity for all entrepreneurs, to build wealth and strong California communities. Our member organizations provide entrepreneurs with small and micro-business financing such as loans and credit, technical assistance and business management training. In 2011, CAMEO members served 21,000 very small businesses with training, business and credit assistance and loans. These firms – largely start-ups with less than five employees – supported or created 37,000 new jobs in California.