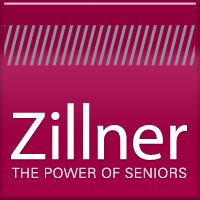 "At Zillner we foster a culture of senior advocacy and this is one way we are able to take time and volunteer for seniors in our very own community," says Patti Aspenleiter, Zillner President.
Lenexa, KS (PRWEB) November 10, 2012
Zillner associates gear up for their fourth year volunteering in The Extreme Yard Rakeover, on Saturday, November 10th. Extreme Yard Rakeover is a dynamic volunteer project in its fifth year. A collaborative effort of Jewish Family Services and Shepherd's Center Central, matches volunteer groups with older adults that need their yards raked.
The Extreme Yard Rakeover is in its third successful year of yard clean up catering to older Americans that takes place in Johnson County, South Plaza, Brookside and Waldo neighborhoods of Kansas City, MO. Older residents living in the areas between 46th to 85th from State Line Road to Paseo Boulevard are eligible to receive free assistance in needed yard work. Teams of six or more or individual volunteers participate on "rake dates" that take place from November 4th through the 18th.
ABOUT ZILLNER
Zillner is a marketing and advertising agency that brings brands and seniors together. Seniors are the fastest-growing consumer market; they are influential and have tremendous spending power to drive brands. The Zillner brand is different because of our in-house senior insights center and analytics capabilities. This year Zillner celebrates its 20th anniversary. http://www.zillner.com