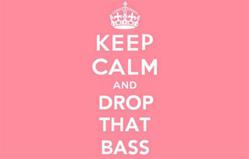 "This is what Optimus Prime sings in the shower."
New York, NY (PRWEB) November 11, 2012
Since its inception in London in 1998, dubstep music and dubstep remixes have climbed from obscurity to fame. On a Twitter site devoted entirely to Dubstep quotes, one user, Nathan Ifill, described it, "This is what Optimus Prime sings in the shower."
Few enthusiasts get caught up in the world of dubstep beats without eventually wanting to author a few beats of their own. However, with potential equipment costs that can reach tens of thousands of dollars, breaking in can be daunting. Serious enthusiasts on tight budgets once attempted to cut corners with online beat makers but usually regretted it. Lacking professional-grade 4.1 Stereo 16bit PCM .wav format beats to promote, gaining exposure is unlikely.
Poor quality .mp3 output limitations aren't the only drawbacks dubstep and dozens of other musical genres with remixes and mash-ups. Many online-based programs limit dubs to a bar or two. With the new DUBturbo software, budding DJs can work with anywhere from 16 to 32 bars at a time. That's because the software program isn't just about dubbing, it's about having a total studio in a box. With the program installed, artists can synch their desktop/laptop keyboards to two octaves of the program-based keyboards, meaning that beats can be tapped out with rhythm and flow. The company has made it their mission to share the message: "No studio? No skills? No problem!"
With this easy dubstep maker program and the extensive help and how-to information the company provides DJs with dreams all across the world, amateurs are given access to tool and secrets once restricted to pros with unlimited production budgets. Priced for a limited time at less than $50.00 for full installation, this software program is within reach of artists on even the barest of budgets.
http://www.dubstepbeatspro.com is a ground-breaking software developer that has revolutionized the tools, tips and tactics available to dubstep enthusiasts and disc jockey artists. With years of hands on experience and industry-saturation, they have taken the most common complaints about available software programs and eliminated them with the release of DUBturbo.