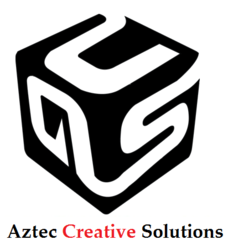 San Diego, CA (PRWEB) November 10, 2012
San Diego State University is one in nineteen schools throughout the country participating in the Chevrolet Campus Promotions program. Students in Advanced Integrated Marketing Communications (IMC) created an in-class working marketing agency, Aztec Creative Solutions, with the task of creating, implementing, and evaluating a complete IMC plan for global automotive manufacturer Chevrolet. All of the campuses will be competing for performance awards at key milestones during the term.
SDSU students will use electronic surveys to find out more about the target market. After they have analyzed their research findings, they will then create and implement a strategy for reaching the target market while achieving the client's objectives: Increase opinion and consideration for the brand, vehicles and the Chevrolet College Discount Program. Students receive a $3,000 budget to help them bring their plans to life. At the end of the term, students will do post-research to measure success and give a formal presentation to the client summarizing the campaign and results. Aztec Creative Solutions will be promoting Chevrolet brand vehicles that fit the college student lifestyle.
"This is an extraordinary opportunity to demonstrate what we learned with a real life experience" said Marco A. Cortes, Public Relations Director of Aztec Creative Solutions.
About Chevrolet and EdVenture Partners
Chevrolet is and always will be a company rooted in American principles. Its ingenuity and integrity remain strong, exploring new areas of design and power, while continuing to make some of the safest vehicles on earth. Chevrolet is now one of the world's largest car brands, doing business in more than 140 countries and selling more than 4 million cars and trucks a year. Chevrolet provides customers with fuel-efficient vehicles that feature spirited performance, expressive design, and high quality.
Chevrolet offers the college discount program to undergraduate students as well as recent grads to purchase Chevrolet vehicles at a preferred price.
Find out more here: http://www.chevroletcollegediscount.com
EdVenture Partners is an organization dedicated to developing innovative industry-education partnership programs. The objective of such programs is to provide "hands-on" real world experience to students in tandem with providing marketing solutions and recruiting access at colleges and universities to clients. EdVenture Partners has designed and managed programs at over 1,000 campuses in North America and internationally. Find out more at http://www.edventurepartners.com.
Watch for more information about the Chevrolet Campus Promotions program at San Diego State University throughout this fall term. For further inquiries regarding the San Diego State University project, please contact Marco Cortes at (619) 794-7659.
http://www.facebook.com/whatdrivesyourlife
https://twitter.com/wutdrivesurlife
http://www.whatdrivesyourlife.com