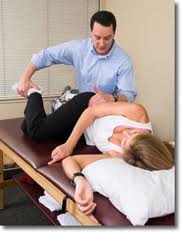 One of the reasons why a holistic approach is so important in today's world is due to what contemporary medicine tends to leave out.
Calgary, AB (PRWEB) November 11, 2012
When D.D. Palmer founded chiropractic medicine in the 1890s it is safe to say that he had a holistic vision in mind, and this same vision was very much a part of B.J. Palmer's mindset and philosophy when he brought chiropractic to the mainstream in the early part of the twentieth century. There are many definitions of "holistic" ranging from simple to complex, but the basic idea behind the word is an attitude of inclusiveness applied to any given subject. If it is holistic medicine, then the implication would be a type of medicine that specifically includes as many perspectives, disciplines and practices as possible in an effort to arrive at the best possible outcome.
One of the reasons why a holistic approach is so important in today's world is due to what contemporary medicine tends to leave out. With so much intense focus on the disease (and in some cases only the symptoms of the disease), much can be overlooked, such as underlying psychosomatic trouble and much more.
When visiting a chiropractor, a patient is expected to receive a certain type of care and receive specific techniques meant to address misalignments of their neuromusculoskeletal structure. But a chiropractor can also be responsible for discovering aspects of a disorder that have gone untreated for a long time, and which might benefit from an alternative method of treatment, something that could be offered alongside chiropractic adjustments and whatever mainstream medicine was prescribing.
Because this sequence of events is not at all rare in chiropractic medicine, it makes sense for a Calgary chiropractic clinic to have many other disciplines represented.
Irwin Chiropractic has been engaged in the process of augmenting their practice for several years now, carefully selecting only the most relevant and important supplementary offerings for their patients. In the past month they have added a custom orthotics retailer to their portfolio, a fact which has already been responsible for a great deal of pain relief among their existing patients.
To briefly sum up the merits of custom orthotics: much of the body's health is linked to the health of the feet. If the body is a house, the feet are the foundation, and that makes them very important. Custom orthotics are made to ensure proper walking mechanics, good posture and sound bone alignment throughout the entire body. It may not sound like much at first but it can be responsible for a huge amount of pain relief.
This latest offering from Irwin Chiropractic by no means represents the end of their efforts to supply their patients with excellent alternative solutions to their issues. These Calgary chiropractors are firmly dedicated to their patients' well-being and will likely add yet more practices to their menu of the healing arts in the future.