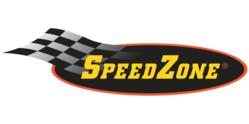 City of Industry, CA (PRWEB) November 09, 2012
This upcoming holiday season, Johnny Rockets will open a new 5,000-square-foot restaurant at SpeedZone in Industry, Calif. A unique combined-concept venue, SpeedZone partnered with Johnny Rockets to offer guests a variety of family-friendly dining and entertainment options. With seating for 85-120 guests inside, Johnny Rockets shares seating in the restaurant with seating in the sports bar & lounge. SpeedZone's full-service catering can be utilized for special events in separate private banquet rooms onsite as well.
The new Johnny Rockets SpeedZone restaurant will be located at 17871 Castleton Street and will be open seven days a week from 12 p.m. to 10 p.m. Monday-Thursday , 12 p.m. to 1 a.m. Friday, 11 a.m. to 1 am Saturday, and 11 a.m. to 10 p.m. Sunday. Guests can watch sports on ten brand new HD TV's in the Sports Bar Lounge, while those with a bit more time can enjoy their meals in the dining area decorated in authentic and contemporary Johnny Rocket décor. The twelve-acre theme park incorporates five types of outdoor racing including Top Eliminator Dragsters which go from 0-70 mph in 3.4 seconds, two 18-hole miniature golf courses and a state of the art video game room with over 100 games.
SpeedZone is currently searching for restaurant servers, bartenders and party hosts who are fun, energetic, and love to work with people in a family-friendly environment. New team member auditions will be held on November 15, 2012. For inquiries on employment and auditions please email: mkamiyama (at) palaceentertainment (dot) com.
For more information about Johnny Rockets at SpeedZone, visit http://www.speedzone.com or call (626) 913-9663.