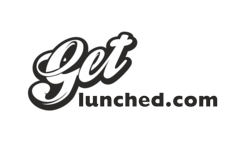 (PRWEB UK) 12 November 2012
GetLunched, the new location-based network that allows its members to search and meet with people in their local area for a value exchange over a lunch, now has an open invitation to join up.
With a new wave of location based networking sites launching recently, GetLunched offers something more than just location dating or shared interest meet-ups and gives location-networking a much more valuable function.
Matt Bandy, GetLunched Co-founder, says: "Technology has brought us full circle allowing us to go back to networking the traditional way. We let people discover their local connections and give them a reason to meet up."
GetLunched was created by Matt Bandy and Lyndon Gasking; two budding entrepreneurs who originally met over lunch when they worked in the Advertising industry.
With a mutual passion for encouraging people to follow their ambitions and a love of new technology, they left their jobs to build their network.
GetLunched helps people build on their plans by allowing them to connect with all the valuable people around them. Co-Founder Gasking says "You might want a new job, some advice or a foot in the door. Or you might just want to meet new interesting people. Whatever the reason, it's all about getting away from your desk at lunchtime and discovering new people nearby"
With the UK working the longest hours in Europe and one third of British bosses 'too busy to take a lunch break'* the site also aims to galvanise the nation into making lunch the most valuable hour of their day.
We want to to bring back the tradition of value exchange Gasking said "We want to develop a social 'action' network. People generally like to help other people given half a chance and a free lunch is a great incentive. People find a person they would like to connect with and agree the terms. 'I'm buying, you're buying, 50:50."
In April 2012, GetLunched 'soft launched' as invite-only to the Advertising industry and within a few weeks, saw thousands of invite requests submitted from countries all over the world.
Bandy said "It was great to people taking to GetLunched. We've already seen people lunching for new business, creative collaborations and new jobs. We've spent the last few months getting the website and app in shape so we can open it up to everyone"
The site is now opening the doors to anyone who wants to join up in the UK the US and Australia.