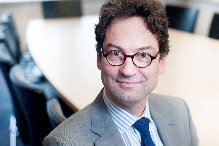 The Alliott Group has elevated our firm on to a higher international platform. The world is becoming smaller and much more global in different jurisdictions. This should lead to more international business for our members.
(PRWEB UK) 11 November 2012
Alliott Group: is a worldwide alliance of independent accounting, law and consulting firms. With more than 170 member firms in some 70 countries, the group meets the local and cross-border needs of its members and their clients. http://www.alliottgroup.net
Borrie Accountants and Tax Lawyers, situated in the Netherlands have been a loyal member of the Alliott Group since 1987, with Harm being personally involved within the group since 1997.
Borrie has been providing financial services since 1950, and giving economic and fiscal advice to medium-sized and large businesses the self-employed and not-for-profit organisations. It is our mission to create a financial climate for our clients in which they can function optimally and flourish. Borrie has offices in Rotterdam and Amsterdam and employs over 100 staff members. http://www.borrie.nl
The Alliott Groups' International Board consists of 12 members, who cover all geographical regions.