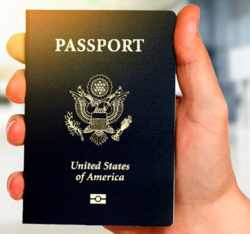 You do NOT have to cancel your trip, fastportpassport.com can help
Brooklyn, NY (PRWEB) November 12, 2012
While Hurricane Sandy has shut the doors to the NY Passport Agency for over a week, New York's premier passport agency, FastportPassport.com is still providing a top quality service to its clients in the adversity of a natural disaster; so don't cancel any trips. Planning on traveling and need expedited passport services, Fastport Passport is available.
In business since 2003, the staff knows that applying for a visa or passport is a time consuming and often frustrating task. There seem to be lines everywhere, coming from consulates and other regional authorities. FastportPassport.com has developed channels and resources that allow quick and effective processing in this matter.
Hurricane Sandy's impact will linger for some time. But, like most of us, this company is determined to continue providing services even with their local processor shut down. They are ready to handle high volume emergency passport and visa requests on their clients' behalf. They can obtain new passports, passport renewals and add pages to current passports for most countries right now, alleviating the burden so travelers tend to more important matters.
So don't cancel your trip. With a simple, yet effective three step process, they'll expedite everything, taking away all the stress of standing in lines and filling out paperwork. In order to utilize this service, one requirement will be that there are already travel plans in place. This will need to be confirmed via a itinerary, business letter or hotel confirmation. For a passport, the trip must be taking place within 14 days of the request. For a visa, the trip must be planned for within the next 30 days.
After the confirmation, the first step entails determining what type of passport is needed. This will be done through the company's expedited passport services application. There are specific instructional pages that will detail any and all documents that will be needed to get the passport on the applicants behalf. The final step will be sending the company these documents via FedEx, USPS, UPS or drop off at their offices.Contact them through the phone number on the website and they'll work with you if an alternative to mail is necessary.
Once the steps are completed, they will process the request. Who knew it was possible to get a passport on the same day oe within 24 hours. It's not unusual to receive same day passports. Once the passport is ready, they will contact you. The passport will be sent overnight or it can be picked up at your convenience. If any other information is needed, check out the website (http://www.fastportpassport.com).
So while Hurricane Sandy has thrown the East Coast for a loop, don't cancel your trip. FastportPassport.com is still on the job. Contact them today for expedited passport services.