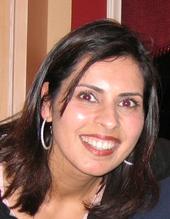 It positions us for the future.
Seattle, WA (PRWEB) November 12, 2012
Seattle sign company SignsNowMillCreek.com proudly announces its strategic partnership with a major vehicle collision company, ushering changes with facilities, services, and the overall business. Seattle's top provider of customized signs and banners will move into a bigger location and will start servicing larger commercial vehicles. The company believes the expansion will put it in a much better position to anticipate the upcoming challenges that lie ahead.
Bigger Graphic Garage
SignsNowMillCreek.com will be moving to a new spot just behind its existing location. Its owner Rani Bal shares that their new graphic garage measures over 20,000 square feet, which is considerably bigger compared to the original. The company looks forward to accommodating more vehicles with their new lot. Their previous garage was always full that they had to reschedule some of their client appointments for more than a week. The company receives a high demand for their vehicle graphics and magnetic car signs. The custom signs creators also look forward to more clients for their trade show displays and mural printing.
Better Servicing Capability
The company takes pride in their recently acquired lot, which enables them to offer better servicing capacity. They may now service larger size commercial vehicles such as buses and tractor trailer trucks. The owner also expressed her joy over her business' partnership with the unnamed vehicle collision company. The merger not only helps SignsNowMillCreek.com extend its garage but also expand its range of services. The company is now confident to take on bigger projects from the more established businesses. Aside from its clients in advertising, the sign maker plans to directly target vehicle manufacturers across the country.
Brighter Future
The company is currently in its crucial stages of expansion and transition. They have already bought bigger units of printing tools and equipment. Bal also shares that the company almost doubled the size of its professional staff to anticipate the incoming orders once their new garage finally opens. Although the past few months have been chaotic, everyone in the company is excited for the changes and the opportunities the expansion will bring. The partnership was warmly welcomed by everyone in the company because, as Bal shares, "It positions us for the future."
SignsNowMillCreek.com is based in Mill Creek and serves the metropolitan areas in Washington including Kirkland, Lynnwood, Bellevue, Bothell, Everett, Seattle, and Woodinville. The company offers professional sign designing and printing services. It also creates murals, marketing collaterals, and installations for advertising and marketing purposes. The company takes pride in using the latest digital technology and employing highly talented individuals. It even guarantees sign reprints and reinstallation if their product is not letter perfect.
For more information about their sign solutions, visit http://www.signsnowmillcreek.com.