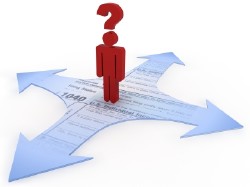 4950 Hamilton Ave., #212, San Jose, CA 95130 USA (PRWEB) November 13, 2012
McKee & Co CPA, a premier San Jose accountant and tax firm, have announced their move to a new location. The new address will be at 4950 Hamilton Ave, #212, San Jose, CA 95130.
McKee & Co's was quick to add that the move was due to rapid growth, and that it will certainly help serve their existing and future clients better.
The new office in Hamilton Avenue is well-equipped with the latest amenities as well as ample space for clients and associates to hold meetings. Rooms have also been infused with cutting-edge telecom and meetings technology.
"We are pleased to announce that an expansion is in order to accommodate our growth. In line with that, a more efficient office space is necessary in meeting clients' needs. We are also upgrading our team's working conditions that will help increase productivity and efficiency," said Mckee & Co. He added that they are delighted to be working in an all-new environment and gladly welcome clients and contacts to their new office. The new location is also strategically placed, allowing easy access for clients and staff.
Along with their rapid growth and development, the San Jose CPA firm have also reviewed their goals and objectives. They now strive to plan and develop efficient as well as cost-effective strategies in order to assist clients in running their business without a hitch. With years of experience to their name, the firm is committed to work with clients of virtually all sizes.
McKee & Co also understands how valuable time is to their clients and associates alike. With that in mind, they pledge to respond to all messages within 24 hours without delay.
The San Jose CPA company also reiterates their goal in creating strategies to help clients reap benefits from tax savings. This can be done planning ideas ahead and treat tax-planning as a year-round activity. Recommendations are also made so that clients can make informed decisions based on solutions provided.
Unlike other accounting firms who only focus on numbers, McKee & Co is dedicated in being a part of their clients' business team. Monthly or quarterly analysis of business accounting records are done conscientiously on top of ensuring clients' finances are running smoothly.
McKee & Co's clients include doctors, photographers, insurance agents, real estate investors, business consultants, IT service companies and more.
To learn more about McKee & Co CPA, visit http://mckeecpa.net and find out how the reputable firm can deliver benefits in the form of tax savings and other advantages. mckeecpa.net is a reliable CPA firm that is willing to discuss clients' needs and provide sustainable solutions for all businesses. For more details and information, do contact McKee & Co at (408)426-4710 or email info@mckeecpa.net.