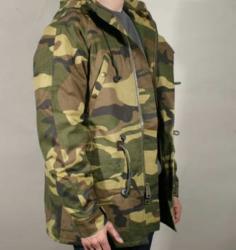 London, UK (PRWEB UK) 12 November 2012
With functional fashions being the must-have of designer menswear this season; online specialists Glass Boutique are proud to offer the latest lines from Penfield.
Glass Boutique are an independent purveyor of both men's and women's designer fashions and showcase a number of high quality brands that lead the way in not just following, but creating trends. The Autumn/Winter 2012/13 season for men's fashion is extremely wide-reaching but topping the style stakes are functional fashions from the preppy genre, working alongside relaxed modes for a comfortably smart/casual finish.
Formed with the spotlight of American-workwear as its inspiration; Penfield have progressed over the last 37 years to become a respected leader in functional fashions. Their distinctive and creative designs manage to hold true to classic principles and durable craftsmanship for outdoor pursuits and everyday wear, while effortlessly surfing the trend wave. Now reaching a much broader range of genres; Penfield's classic/modern mix complements Glass Boutique's other dynamic labels in men's designer fashion such as the Danish stylings of Norse Projects, the effortless cool of Pointer and Clae footwear, vintage baggage from Herschel and the progressive British labels of Universal Works & YMC (You Must Create) and the welcome return of Carhartt.
Penfield captures the imagination at both ends of the military scale with both their thermal bomber Military Landrum Jacket and their camouflage Parka-style Paxton Jacket, both of which team perfectly with classic pattern knits, such as their Henson round-neck jumper and sit happily with their wool-blend heavy chino, the Millwood Melton Pant. Other jacket styles that take on trend as well as the elements this season are their lighter weight Eska Jacket with large chest pocket detail and for more inclement days, see their Teflon-coated two-tone Stapleton Jacket with down filling and contrasting leather shoulders.
With functional fashions at the forefront of this season's main modes; Glass Boutique is proud to offer Penfield as a part of their seriously stylish Autumn/Winter 2012/13 collection.