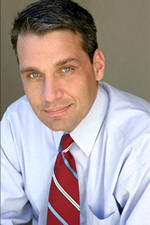 Justice on behalf or our clients. Trust, commitment, integrity, that is what we offer.
Houston, TX (PRWEB) November 12, 2012
The legal team with McDonaldWorley.com online law firm, is proud to announce that lead attorney Don Worley, has been named one of the nations best trial lawyers by Newsweek magazine. The Nov. 12, 2012 edition entitled 'The Heroes Issue' lists the attorney citing a recent $100 million dollar judgement won in a recent wrongful death lawsuit claim.
The popular legal firm represents clients nationally who have been injured or suffered harm as a result of negligence. Prospective clients are offered the opportunity to get a free legal case evaluation online using the secure submission system available online.
The law firm represents lawsuit clients in cases ranging from pharmaceutical negligence, wrongful death, accident claims, semi-truck injuries.
"The recognition for our work is great, but the true reward is achieving justice on behalf of our clients," stated Don Worley, when asked about the award.
Located in Houston, the law firm accepts clients nationally and includes a female attorney, formerly an ICU nurse, lending experience and insight into the health related concerns clients face.
"We fight on behalf of our clients, for those injured, we fight to help with recovery and restore their life. For those who did not survive, we help families achieve the justice they deserve," added Mr. Worley.
About McDonaldWorley.com:
Named 2012's America's leading trial lawyers by Newsweek magazine, find out what the best attorneys with this leading firm can do with your injury case. To take advantage of the special offer for a limited time free lawsuit case evaluation, visit to share the details of your claim now: http://mcdonaldworley.com/case-evaluation.php