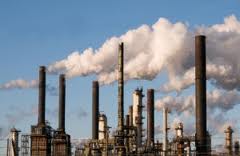 alleging he contracted cancer as a result of his exposure to benzene while working in several refineries
San Diego, CA (PRWEB) November 13, 2012
The media spotlight is often a double-edged sword. No one knows this better than Raymond H. Darden Jr. And yet, gossip and rumor-mongering aside, the real story here is being overlooked according to Sean Burke of AttorneyOne.
According to court documents, on September 4th, 2012, Raymond H. Darden Jr. filed a Benzene Lawsuit in Galveston County District Court (case no. 12-cv-1903) alleging he contracted cancer as a result of his exposure to benzene while working in several refineries. Benzene is a petroleum product, originally manufactured from coal tar that is used as a component in multiple industrial and consumer products. Benzene is also a known carcinogen, according to the U.S. Department of Health and Human Services National Toxicology Program.
In the lawsuit, plaintiff claims he worked as a pipefitter at various refineries in Texas City from 1975 to 1990 and as a product handler from 1990 to 2010. During his work he came into contact with benzene products.
AttorneyOne.com, a recognized authority on law, can provide helpful advice and simple solutions including how to get in contact with legal counsel so that, in case of severe adverse events from Benzene, someone can easily and inexpensively deal with it. As Mr. Burke, director of Media Relations for AttorneyOne.com, added, "What all this information really illustrates is that threat from Benzene remains. For that reason, our focus should squarely fall on getting the word out and assisting people in finding the right legal assistance."
In the Report on Carcinogens, Twelfth Edition (2011) by the National Toxicology Program, it is mentioned that the strongest epidemiological evidence that benzene causes cancer is from several cohort studies in various industries and geographical locations, which found that occupational exposure to benzene increased the risk of mortality from leukemia (mainly acute myelogenous leukemia).
AttorneyOne.com has further information on Benzene lawsuits including how to get in contact with legal counsel.
Headquartered in San Diego, CA Attorney One was founded in 2004 and is not a law firm. They offer a nationwide legal service which helps consumers find the best representation for their legal needs. You can learn more about Attorney One at our website http://www.attorneyone.com. You can also find us on Facebook at http://www.facebook.com/AttorneyOne. Checkout earlier news from us at http://www.prweb.com/releases/2012/11/prweb10109022.htm.