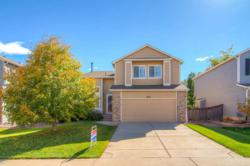 "The most expensive mistake a buyer can make is buying a home in a declining neighborhood."
Denver, Colorado (PRWEB) November 12, 2012
The purchase of a home is one of the most complex, high-risk, and expensive transactions most people will ever go through, yet it is also one of the least understood. Despite record-breaking low interest rates, many people continue to rent rather than buy because they don't where to begin.
Julie Montgomery, a top-producing agent with RE/MAX Masters, Inc., specializes in helping potential home buyers understand how simple it can be to purchase a home.
"Many potential home buyers continue to stand on the sidelines because they really don't know where to begin when looking for a house," said Montgomery. "Common misperceptions include how much money is needed for a down payment and whether or not to hire a buyer's agent (key) to help them through the journey."
According to Montgomery, here are a few of the most common "myths" about buying a home.
Myth 1: The down payment requirement to buy a home is 20 percent.
Fact: The most popular loan available is through the Colorado Federal Housing Authority, which requires a down payment of just 3.5 percent.
Myth 2: I can't afford to pay a Realtor
Fact: buyers do not pay the commission. Buyer's agents (key) in Colorado are always paid by the seller.
"Buyer's agents will help you navigate contract negotiations, loan approval, seller's disclosures, inspections, repairs, and much more. Your agent will share your risk, and will make sure you go into any home purchase with your eyes wide open," said Montgomery.
Myth 3: I want to purchase a bank-owned home.
Fact: In most cases, it can take up to two years before a home is reclaimed by a bank.
"Though bank owned properties look good on paper, the biggest problem is they are always sold in "as is" condition, which in most cases, means the buyer is going to inherit a lot of expensive problems," said Montgomery.
Myth 4: Choosing the home with the lowest price is the best deal.
Fact: buyers face many more hurdles including stricter financing and a confusing marketplace of listed homes, traditional home sales, foreclosures and short sales. A good Realtor understands the current market and will help you avoid making expensive mistakes. A professional, experienced buyer's agent has invaluable house-by-house, street-by-street, and market-by-market experience which can't be learned overnight.
Myth 5: It's nearly impossible to get a loan in today's market.
Fact: Though lending guidelines have become more strict, there are many options for people with less than perfect credit.
"The most important thing for a buyer to understand is that you make money when you buy not when you sell. At the end of the day, the most important factor to consider is still location, location, location. There are many neighborhoods in the Denver (key) area where prices are still declining. Hiring an experienced buyer's agent (key) who knows the Denver market is the key to any buyer's success," said Montgomery.
Julie Montgomery serves the diverse real estate needs of home buyers and sellers throughout the region, including Denver, Littleton, Centennial, Highlands Ranch, Englewood, Greenwood Village, Parker, Castle Rock, Aurora, Lakewood as well as all communities in the Denver Metropolitan area.
For more information about buying a home in the Denver (key) metropolitan area, contact Montgomery of RE/MAX Masters, Inc., directly at 303-906-3150 or email jmontgomery(at)coloradomasters(dot)com. You can also shop for senior housing on her website at http://www.jmontgomery.com. RE/MAX Masters is one of the Denver area's most prominent and top-producing offices in the Mountain States region.