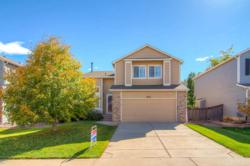 Denver, Colorado (PRWEB) November 12, 2012
When it comes to real estate, knowing the difference between myth and reality can mean the difference of thousands of dollars and peace of mind as a buyer.
RE/MAX Masters, Inc., top-producing agent Julie Montgomery specializes in working with buyers in Denver, Colorado, and it's suburbs.
"Not knowing how or where to begin keeps many potential buyers out of the marketplace," said Montgomery. "One of the biggest misconceptions is that people need at least 20 percent down in order to buy a home. The fact is the most popular loan available is through the Colorado Federal Housing Association (FHA), which requires just 3.5 percent down."
The Federal Housing Administration ) has less stringent loan requirements than most U.S. banks. Potential home buyers need to have a credit score of at least 580 to qualify for the FHA's maximum amount of financing. In such cases, home buyers are only required to put down 3.5 percent of a home's purchase price. People who have credit scores ranging from 500 to 579 may still qualify for an FHA mortgage, but they'll likely need a down payment closer to 10 percent.
"The last most common misperception is that the buyer will have to pay the commission fee to hire a buyer's agent. Buyers agents are always FREE to the buyer, as Realtors are most commonly paid by the seller," said Montgomery.
If you'd like more information about buying a home in the Denver area, contact Julie Montgomery, RE/MAX Masters, Inc., at 303-906-3150 or email jmontgomery(at)coloradomasters(dot)com.