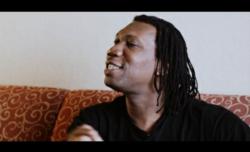 The ancient Egyptians were very knowledgeable of melanin.
Los Angeles, CA (PRWEB) November 12, 2012
The new film Hidden Colors 2: The Triumph of Melanin (which is the follow up to the 2011 documentary, Hidden Colors: The Untold History of People of Aboriginal, Moor, and African Descent) will be in theaters this December.
Based on the film's official trailer, (available on YouTube) the documentary touches on what many critics consider a pseudo-scientific theory about the powers of the skin pigment melanin.
This "melanin theory"-which was popularized by several Afrocentric scholars in the late 80's and early 90's- asserts that the possession of greater levels of melanin causes an inherent superiority in black people.
Because of this theory, many commentators (including several posters on YouTube and twitter) have charged the film with promoting reverse racism.
The film's producer, New York Times best-selling author Tariq Nasheed ("The Art of Mackin," "The Elite Way," "Play Or Be Played" ) is dismissing the criticism:
"There is absolutely nothing racist about this film-we are simply giving the real history of Black people that is never discussed," Nasheed stated in a recent interview.
"Many ancient African cultures documented how melanin related to the pineal gland, and they understood a spiritual correlation to this. The ancient Egyptians were very knowledgeable of this information. So this film is just giving you the history of that."
Hidden Colors 2 also goes into additional subjects,such as religion,the prison industrial complex,and other conspiracy theories about how the medical industry negatively targets African Americans. Some of the speakers in the film include Michelle Alexander (The New Jim Crow), Dr. Claud Anderson ("Black Labor,White Wealth," "Powernomics") and hip-hop artist KRS-One.
Hidden Colors 2 will be in select theaters around the country on Thursday December 6th and Friday December 7th 2012. The official site is http://hiddencolorsfilm.com