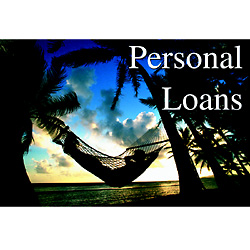 Personal Loans At DrCredit
(PRWEB) November 13, 2012
In times of economic crisis, many people may feel that they are out of options and that their situation is hopeless. DrCredit.com provides in-depth information about personal loans and how they can help people going through difficult times. A personal loan may be the best option if a potentially serious financial emergency is on the horizon. In fact, these loans are superior to other types of loans in many ways.
The majority of financial crises occur as a result of an approaching deadline, such as a credit card payment or a rent due date. When a paycheck is stretched too thin and cannot cover a month's expenses, debt begins to accrue and continues to increase. The best solution to this dilemma is to avoid debt before it has a chance to begin to accumulate. Personal loans can be issued almost immediately upon approval. This allows the loan recipient to use the funds to erase financial burdens before they become overdue.
Personal loan providers can help people to work out a plan to eliminate their debt while avoiding any excess interest charges as a result of the loan. Personal loans carry a relatively high rate of interest but this is merely a result of the advantages that accompany the loan when it is issued. The loan company is interested in recouping the sum of the loan and this means that they will invest time with a loanee to ensure that a mutually beneficial repayment schedule can be established. By closely adhering to the terms of this repayment schedule, the loan recipient can satisfy the conditions of the loan agency while avoiding any overly large interest charges.
Many loan agencies offer short-term loans that simply cannot compete with a personal loan. There are a number of reasons for this. Short-term loans can only be granted for small sums of money. In contrast, personal loans can be taken for amounts in the thousands of dollars. The main benefit of a large loan amount is that the money can be used to provide financial stability as the weeks and months progress. Short-term loans cannot begin to create any feelings of security about the future because they are only offered with small dollar amounts.
Also, because personal loans are designed to provide security into the long-term, the loan providers are more apt to work with borrowers in establishing a long-term repayment plan. The providers do not expect the totality of the loan to be repaid in a matter of days or a few weeks. A larger amount of time for repayment can be allotted to the recipients of a personal loan, easing the potential strain that can sometimes come with a loan offer.
A great number of people that find themselves in positions of financial trouble have developed a history of bad credit. Their credit line can cause them to be denied for loans at banks, credit unions and other conventional loan institutions. Personal loan agencies circumvent the need for impeccable credit and help people with damaged credit histories have access to financial help.
When weighing the options of alleviating financial difficulties, a personal loan stands well above the rest of the choices. This type of loan is the only option that can eliminate an immediate threat of debt while also establishing a clear and efficient plan to reduce the possibility of financial problems in the future. The widespread reality of economic downturns has created an environment rife with the possibility of financial disaster. Hard working men and women can find a measure of security and stability in the knowledge that help is always available.
Want to learn more or apply for a personal loan go here http://www.drcredit.com