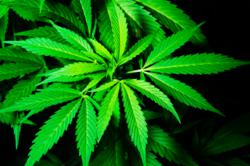 ...there will be increased criminal activity in other areas, such as driving under the influence of drugs and trafficking of legal pot out of Colorado.
Denver, CO (PRWEB) November 11, 2012
Last week, voters passed Amendment 64—the proposed state constitutional amendment seeking the legalization of marijuana for recreational use by those 21 and over. Colorado made history as the first state to make recreational use of marijuana legal.
Amendment 64's public approval has most Colorado criminal defense lawyers and marijuana advocates rejoicing, and for good reason. The benefits from legalization of marijuana in Colorado far outweigh the negatives. Nonetheless, through the haze and increase in Cheetos and Goldfish sales, legal experts warn that Colorado must anticipate some negative implications that this constitutional amendment will produce.
Criminal defense attorney Jay Tiftickjian has represented hundreds of clients facing drug possession and drunk driving charges. He says that the overall impact of legalization will be positive, but there are repercussions.
"Legal marijuana will benefit the government because the revenue that previously went to small time weed dealers and drug cartels will now be legally funneled into schools and public services," says Tiftickjian, "but there will be increased criminal activity in other areas, such as driving under the influence of drugs and trafficking of legal pot out of Colorado and into states that criminalize it."
Tiftickjian is a DUI and drug crime authority. He has been published in national legal texts about DUI and drug cases, and routinely is confronted with driving under the influence of marijuana cases in his practice. He says the increase in drugged driving arrests over the past five years in Colorado can be strongly correlated with increased availability of medical marijuana. It is also due in large part by the misinformation and junk science regarding how active and inactive THC metabolites are interpreted in blood test results of motorists suspected of driving while impaired.
Colorado lawmakers try every year to set a per se DUID limit for THC like the DUI laws do for alcohol. Currently, driving under the influence of drugs is illegal and covered under the same law that prohibits driving while impaired by drugs. The proposal, which the legislature will surely again vote on in 2013, would also make it illegal to drive with a predetermined amount of active TCH in the blood, like the current DUI laws do for alcohol (.08 or more).
"I have clients come in and believe that having a medical marijuana license is a complete defense to driving while stoned," says Mr. Tiftickjian. "Colorado has the lowest burden for a prosecutor when it comes to our DUI laws, and all the government has to prove is that you were impaired to the slightest degree by a drug in order to convict you. There is no legitimate DUI defense to having a medical marijuana license, or for pot being legal."
While marijuana possession has been decriminalized, Colorado will see an increase in other unlawful activity. "Our tourism industry is about to boom," claims Tiftickjian. "Instead of traveling to Amsterdam to smoke pot, we will see a marked increase in people flocking to Colorado to relax, enjoy our incredible scenery and recreational activities, and smoke a fatty. However, it is inevitable that some irresponsible folks will come here, indulge, and drive or ski stoned."
It is expected that the federal government will not intervene—after all it didn't get involved for the most part in Colorado's medical marijuana industry. The proof is all of the medical pot shops that line the state's major metropolitan streets.
The federal government will certainly take issue with trafficking drugs over state lines. There will be a vast increase of smugglers that drive into Colorado, buy up bags of pot in piecemeal by the ounce, and transport it outside to where possessing marijuana is still a serious crime.
The voters in Colorado have spoken, and the benefits of legalizing and taxing marijuana will come. Expect legislators and law enforcement to react by increasing the enforcement of crimes related to legalization, trafficking, and driving while stoned.
Jay Tiftickjian is a criminal defense attorney, author, and legal commentator. He is president of Tiftickjian Law Firm, P.C. and provides criminal and DUI defense out of his law offices in Denver and Aspen. You may follow Jay Tiftickjian on Twitter @DUI5280.