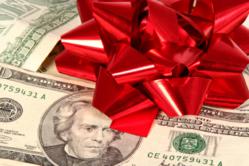 The report cites that the CMOs within the retail sector expect strong market sentiment for electronics, specifically for tablets
New York, NY; Washington, DC; Los Angeles-Long Beach, CA; Chicago, IL; Houston, TX (PRWEB) November 12, 2012
In a recent Investment Contrarians article, editor Sasha Cekerevac reports that a new study, recently released by BDO USA, LLP, reveals that chief marketing officers (CMOs) surveyed within the retail sector expect a 3.7% increase in comparable sales this holiday season, the largest comparable sales increase since 2007. (Source: "U.S. Retailers Forecast 3.7% Increase in Holiday Comparable Store Sales," BDO, November 5, 2012.). According to Cekerevac, this study reveals a dramatic shift in market sentiment in the retail sector, and he states that the latest positive jobs report and the revision for the previous months are leading this shift.
"The report cites that the CMOs within the retail sector expect strong market sentiment for electronics, specifically for tablets," states Cekerevac. "… Another point revealed by the study that is quite interesting is that inventory levels will not be massively increased, despite optimistic market sentiment for this year's holiday season."
As Cekerevac notes, the report states that CMOs forecast a total approximate increase in inventory of one percent, preventing overstocking, which would lead to massive discounting post-holiday and, in turn, a significant reduction in profit margins.
Cekerevac notes that jobs and unemployment are key figures in the retail sector. With recent improvement, he points out that market sentiment has rebounded.
"Clearly the economy is nowhere near potential gross domestic product (GDP) levels," concedes Cekerevac, "but in the last couple of months, the trends have improved enough for market personnel within the retail sector to become somewhat optimistic."
The Investment Contrarians expert states that while no one will know if this optimism will lead to significant growth of sales within the retail sector, the market sentiment amongst leading companies does show that there might be a change in the trend.
"Since so much of the retail sector's profits come from the period between Thanksgiving and New Year, market sentiment might not change much until reports from the malls start flooding in and the registers start ringing in sales," Cekerevac concludes.
To see the full article and to get a real contrarian perspective on investing and the economy, visit Investment Contrarians at http://www.investmentcontrarians.com.
Investment Contrarians is a daily financial e-letter dedicated to helping investors make money by going against the "herd mentality."
The editors of Investment Contrarians believe the stock market and the economy have been propped up since 2009 by artificially low interest rates, never-ending government borrowing and an unprecedented expansion of our money supply. The "official" unemployment numbers do not reflect people who have given up looking for work and are thus skewed. They believe the "official" inflation numbers are also not reflective of today's reality of rising prices.
After a 25- to 30-year down cycle in interest rates, the Investment Contrarians editors expect rapid inflation caused by huge government debt and money printing will eventually start us on a new cycle of rising interest rates.
Investment Contrarians provides unbiased research. They are independent analysts who love to research and comment on the economy and investing. The e-newsletter's parent company, Lombardi Publishing Corporation, has been in business since 1986. Combined, their economists and analysts have over 100 years of investment experience.
Find out where Investment Contrarians editors see the risks and opportunities for investors in 2012 at http://www.investmentcontrarians.com.
George Leong, B. Comm., one of the lead editorial contributors at Investment Contrarians, has just released, "A Problem 23 Times Bigger Than Greece," a breakthrough video where George details the risk of an economy set to implode that is 23 times bigger than Greece's economy! To see the video, visit http://www.investmentcontrarians.com/press.