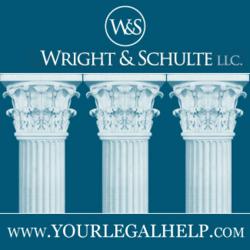 Dayton, OH (PRWEB) November 13, 2012
Wright & Schulte LLC, a leading Ohio personal injury law firm, continues to investigate potential fungal meningitis lawsuits on behalf of people sickened by tainted steroid injections distributed by the New England Compounding Center (NECC) in Framingham, Massachusetts. According to the latest update from the U.S. Centers for Disease Control (CDC), the death toll in the fungal meningitis outbreak stands at 32. A total of 438 cases of fungal meningitis and 10 peripheral joint infections have been reported in people who received NECC steroid shots.
http://www.cdc.gov/HAI/outbreaks/meningitis.html
The CDC is also reporting that some patients being treated for fungal meningitis have developed spinal epidural abscess and arachnoiditis at the site of their steroid injection. Epidural abscesses are characterized by localized inflammation and a collection of pus around the spine. Arachnoiditis is caused by inflammation of the arachnoid, one of the membranes that surrounds and protects the nerves of the spinal cord.
http://www.cdc.gov/hai/outbreaks/clinicians/index.html
All of the illnesses have been have been tied to contaminated methlprednisolone steroid injections prepared by NECC. The compounding pharmacy recalled all of its products and voluntarily surrendered its license to operate early last month. Prior to the recall, the potentially tainted steroids were shipped to 76 facilities in 23 states, the CDC said. Illnesses have been reported in Florida, Georgia, Idaho, Illinois, Indiana, Maryland, Michigan, Minnesota, New Hampshire, New Jersey, New York, North Carolina, Ohio, Pennsylvania, Rhode Island, South Carolina, Tennessee, Texas and Virginia.
NECC has already been named in a number of fungal meningitis lawsuits. Plaintiffs recently petitioned the U.S. Judicial Panel on Multidistrict Litigation (JPML) for the establishment of a multidistrict litigation for all federally-filed meningitis claims in the U.S. District Court, District of Minnesota. On November 7th, NECC filed a brief with the JPML supporting the proposed consolidation, but requesting the U.S. District Court, District of Massachusetts as the venue for the multidistrict litigation. (In Re: New England Compounding Pharmacy, Inc. Products Liability Litigation, MDL No. 2419)
Wright & Schulte LLC is offering free lawsuit evaluations to victims of fungal meningitis from contaminated steroids, as well as their families. Please visit http://www.yourlegalhelp.com, or call 1-800-399-0795 to learn more about your options for legal recourse.
About Wright & Schulte LLC
Wright & Schulte LLC, a leading personal injury firm, is dedicated to the belief that America's legal system should work for the people. Every day, the attorneys of Wright & Schulte LLC stand up for the rights of people who have been injured or wronged, and fight tirelessly to ensure that even the world's most powerful corporations take responsibility for their actions. If you're looking for a law firm that will guarantee the aggressive and personal representation you deserve, please do not hesitate to contact Wright & Schulte LLC today. Free case evaluations are available through http://www.yourlegalhelp.com, or call 1-800-399-0795.
Contact:
Wright & Schulte LLC
812 East National Road
Vandalia, Ohio 45377
1-800-399-0795