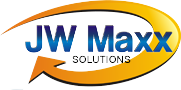 Scottsdale, Arizona (PRWEB) November 11, 2012
This online branding specialist, JW Maxx Solutions, recognizes that Veteran's Day is a time to be thankful for all the of the service and commitment that veterans have made to this country, which is why this company is providing a memorable free service in "Legacy Profiles" for World War II veterans. Today, JW Maxx unveiled their "Legacy Profiles", which is a booklet that will honor the deeds of servicemen and women and provide a platform for these World War II veterans to share their story.
All too often veterans don't get the proper recognition that they deserve, and in some cases their achievements are often forgotten. This online branding specialist wants to honor these veterans with a chance for them to tell their story in a permanent way to reach their friends and loved ones. JW Maxx Solutions supports the troops, and wants to make sure that they feel appreciated, which is why this company has debuted "Legacy Profiles". These profiles are a way for veterans to share all the information they care to that is connected to their service.
These legacy profiles will be a PDF packet of information that shares the stories that they wish to leave their families. These stories are combined with additional honors, pictures of medals, and anything else that these veterans want to include in their printed packet, which is totally free. PDF file that will be a place for these World War II veterans to display pictures, achievements, and special stories that they remember form their experience. This online branding specialist thinks it is important for the next generation of citizens to understand what happened to veterans of the past, and how their time in the service affected this country. Walter Halicki, CEO of JW Maxx Solutions, comments "It's important that people get to share the legacy of veterans that fought so hard for everything that we have, we owe them our attention and appreciation."
JW Maxx Solutions is a prominent online branding specialist that focuses on managing client's reputations efficiently and effectively. This company has now taken their attention to reputations a step farther with the inclusion of these "Legacy Profiles" that are solely meant to provide a way for veterans to share their experiences with friends, loved ones, and keep the memories of their past alive through the lineage of their families. All too often people forget about this veterans and that is a day that this online branding specialist, JW Maxx Solutions, is trying to curtail. With this fantastic program, veterans will have an interesting and informational way to share their history with whomever they wish, so that everyone will be able to remember and pay tribute to those loved ones that served the country and changed the world all those years ago.
****
JW Maxx Solutions
11811 N Tatum Blvd, Suite 3031
Phoenix, AZ 85028
Phone: (602) 953 – 7798
Email: info(at)jwmaxxsolutions(dot)com
Website: http://www.jwmaxxsolutions.com