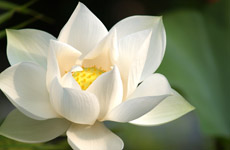 Here, "mind" refers not to something artificial, but to a state of restored naturalness. It is an attitude that arises out of a belief in your own true nature and a passion for your own growth.
Gilbert, AZ (PRWEB) November 16, 2012
Dahn Yoga & Health Centers, Inc., a national leader in health and wellness, now features a new Dahn Yoga Glossary for practitioners in their newsletter, Dahn Yoga Life. Every monthly issue offers an in- depth look at a word or phrase regularly used within the Dahn Yoga community. The November issue of the Dahn Yoga Glossary highlights the term ʺHangshimʺ.
While experience in Dahn Yoga classes may provide the initial exposure to many words and phrases used in Dahn Yoga, more thorough explanations offered in the Glossary provide intriguing insight and greater understanding of these terms.
October through December of this year, Dahn Yoga Life is exploring three different attitudes for approaching "suhaeng", a process of "planting devotion in the body". This month's issue speaks about the attitude of ʺhangshim". Simply described as "consistent mind", the Glossary further explains that this Korean term is referring more broadly to the ongoing mindset , whether positive or negative, that a person carries with them and how through a commitment to suhaeng, that mindset can become solid, healthy and centered.
With the intent to help practitioners reflect during these last few months of the year, a helpful explanation of the ongoing process of developing a positive and consistent mind through this principle and practice is offered with discussion of how practitioners might develop and commit to a suhaeng list. This commitment toward Dahn Yoga practice may include Dahn Yoga classes, specific exercises, and LifeParticle Meditation to help practitioners attain this solid, essential energy referred to as "Dahn".
With such in-depth explanations offered in the new Dahn Yoga Glossary of words and phrases regularly used in Dahn Yoga classes and Dahn Yoga Meditation, the practitioner's understanding, experience and results will deepen. In addition to this month's issue, a treasure of previous issues can be seen online as well.
About Dahn Yoga:
Dahn Yoga is a dynamic mind-body practice originating in Korea. A national leader in health and wellness celebrating their sixteenth year, Dahn Yoga classes combine stretching, flowing movement, deep breathing exercises and meditation in a simple and easy to learn format that focuses on the development of the body's core strength as the basis of physical, mental, and spiritual health. Dahn Yoga includes a unique emphasis on the brain as the determiner of health and wellbeing. Thus, classes may include brain exercises that challenge and sharpen the mind and help practitioners develop greater awareness and sensitivity to the well-being of their bodies. For more information, visit DahnYoga.com or experience online yoga classes on http://www.LifeParticle.com/dahn-yoga and LifeParticleTV's YouTube channel.