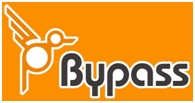 (PRWEB) November 14, 2012
motionBEAT Inc. (headquarters: Minato-ku, Tokyo, CEO: Yozo Kaneko, below: "motionBEAT") has announced three additional functions—recommendation delivery, creative content optimization functionality, and scenario delivery functionality—for their "Bypass" (http://www.bypass.jp/ja/) specialized smartphone advertising delivery system DSP(*1), in order to improve effectiveness of advertising for advertisers who use this system.
■ Recommendation delivery functionality
Recommendation delivery functionality analyzes the product browsing and purchasing history of users who have visited an advertiser's website in order to find out their interests, enabling delivery of optimal creative contents for each user.
Using this functionality allows advertisers to encourage users to make repeat visits to their websites, leading to increased purchasing and CVR(*2).
■ Creative content optimization functionality
Creative content optimization functionality enables delivery of banners based upon the results of delivery, thus possessing high CTR(※3)
Using this function enables CTR optimization, and the running of cost-effective CPC(※4) campaigns.
■ Scenario delivery functionality
Scenario delivery functionality enables the classification of creative content according to the frequency with which it is displayed. This functionality facilitates the design of creative content stories that match the motivation of website visitors.
(*1) DSP (Demand Side Platform):
A demand-side (advertiser) advertising management platform intended to maximize the effectiveness of advertising. This delivers optimized advertising to users in accordance with a specified delivery logic.
(*2) CVR (Conversion Rate):
The ratio of visitors to a company website that actually purchased products or subscribed.
This is an index measuring results vs. investment in the website.
(*3) CTR (Click Through Ratio):
A value that indicates the extent to which displayed advertising is clicked.
(*4) CPC (Collaborative Product Commerce):
A value that indicates the payment (unit price) for each click.
motionBEAT will continue to use the latest advertising technologies to provide advertising solutions on a global scale, and is making all efforts to expand its business in order to ensure a leading position in the rapidly-expanding smartphone advertising market.
■ motionBEAT Inc. Corporate Outline
・ Company name: motionBEAT Inc. (http://motionbeat.com/)
・ Stock exchange: TSE MOTHERS Index (securities code 2497)
・ Representative: CEO Yozo Kaneko
・ Office: Renai Aoyama Bldg. 6F, 3-3-11 Kita-Aoyama, Minato-ku, Tokyo
・ Established: February 20, 1998
・ Capital: ¥1,840,969,000 *as of March 31, 2012
・ Main business: Internet-related businesses, investment & incubation business
・ Service website: http://www.bypass.jp/ (specialized smartphone advertising delivery system)
http://ad-stir.com/ (new advertising platform for smartphones)
■ Inquiries about this service: motionBEAT Inc. DSP Division, Okabe or Nagasawa
Tel: +81-3-6821-0006, Email: sales_bypass(at)motionbeat(dot)com
■ Inquiries about this release: Public Relations, Kitagawa
motionBEAT Inc. Public Relations, Tel: +81-3-6821-0000, Email: press(at)motionbeat(dot)com