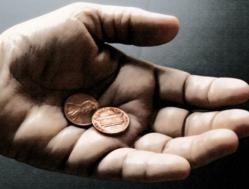 Anyone who says they have all the answers, needs to be questioned
Jacksonville, Florida (PRWEB) November 13, 2012
Daniel Clifford Padgug is an individual who has made it his life's ambition to grow as a person by absorbing the lessons that life presents. One of these is accepting and respecting that individuals all have different life experiences, and thus react differently to them based on their cultural, psychological and physical uniqueness. It is not only the events that occur in one's life, but the choices made as a result of these events that help shape the quality of this experience.
By presenting 365 original thoughts and insights in a collection entitled "Your Two Sense Worth", the author's goal is to help each individual help themselves be the best they can be. If used properly, he believes these empowering thoughts will contribute tremendously toward achieving greatness (as defined by the individual themselves) in one's life.
This intent of this work (which exclusively includes original proverbs created by Padgug) is to create a passion for his readers to go about their daily lives inspired by his words. This collection is currently available in several formats including as a daily message to be received in ones email, as an electronic book, or via a word document. Regardless of how one chooses to receive these insights, the overall goal is for his words to be heard across the world. If anyone is ever in need of self help, self awareness or self improvement then the deep meanings behind Padgug's messages are definitely worth reading.