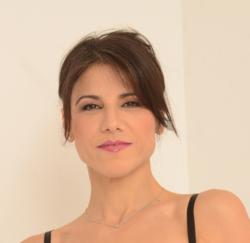 Because Pilates focuses so strongly on the feet and spine, it positively affects posture - standing tall and moving freely exude body confidence - which is a crucial element to fabulous good looks and beauty.
New York, NY (PRWEB) November 13, 2012
On Friday November 16th, Mind Your Body Fitness, a small and personal Upper East Side Pilates studio joins with fellow neighborhood business - exclusive women's-only Dorothy's Day Spa which will host an afternoon of beauty and health from 3-6 PM. These two long-standing upper east side gems are joining forces to promote the long-lasting benefits of private, personalized and specialized self-care in which outer beauty is maximized through simultaneous attention to spinal, skeletal and core health. The afternoon promotes the potential in granting the body the mutually-beneficial treatments offered within these separate but exceptionally complementary businesses for bringing forth optimum results in overall beauty.
Going to a day spa and doing Pilates as a workout could be considered by many to be luxurious non-essentials splurged on only once in a while. But why spend money on a great pair of shoes and not take care of the feet that go into them with specialized foot, calf and hamstrings stretches and a bi-weekly pedicure and foot massage? And why buy a fabulous pair of earrings and not spend the time and money to release uptight shoulders away from those ears or commit to a monthly deep-cleansing facial so the skin around those earrings shines like a jewel?
Treatments for the feet are a prime example of the way that combining the offerings of both a specialized fitness studio and personalized day spa provide maximum beauty and health benefits. In Manhattan, there is a nail salon on practically every block, but foot care isn't just painting toenails. At Dorothy's Day Spa, there are over ten specialized foot treatments including scrubs, aqua, paraffin, and microdermabrasion that not only beautify, but nourish the skin, nails and cuticles. At Mind Your Body, the importance of the feet to spinal support, posture and long and lean leg lines is addressed in the specific methods for the feet on the reformer, tower, and chair. Whether private sessions are taken or small group classes are attended, the instructors are trained with a foot-focus that comes not just from that element of the Pilates methodology and the way the machines are constructed, but from the way owner and Master Pilates Teacher Gail Giovanniello provides on-going in-house trainings for her staff and offers on-the-road or at-home foot stretches to view on the NYC Pilates Mind Your Body YouTube channel. Gail will be giving complimentary sample lessons on the Pilates Chair at the event on Friday.
There are many other cross-over benefits to a dual fitness and beauty regime such as the effect that proper breathing experienced in the focus of private fitness sessions and increased circulation from hands-on stretching has on the skin, nails and even the hair. When time is taken towards self-care in any form there is a psychological payoff - think how any person not just looks - but actually feels better after getting a haircut, even if it's just a trim! Money spent towards personal services can be considered a luxury, but when considering the positive effect that nurturing and nourishing the body on all levels tells the entire bodily system - that it is important and not just a workhorse - then private or small group Pilates UES sessions and personalized self-care at an exclusive spa become necessites worth many times the seeming luxury cost.
Mind Your Body has two small and personal second-floor studios, both on Lexington Avenue on the Upper East Side of Manhattan in the nineties. The main location is 1413 Lexington between 92nd and 93rd Streets, and the second locale, recently expanded and beautifully renovated is at 1370 Lexington between 90th and 91st Streets. Dorothy's Day Spa is literally right around the corner at 125A East 90th Street between Lexington and Park Avenues. Dorothy's is the location for the Afternoon of Health and Beauty on Friday November 16th from 3-6 PM. For first-time clients, there are 20% off specials available at both Mind Your Body and Dorothy's Day Spa. For more detailed information about the event, or for information on customized-to-the-client private Pilates sessions with Gail Giovanniello or her fine staff of instructors, please call Mind Your Body at 212-426-7960.
Also see the complete Mind Your Body Fitness Group Pilates Class Schedule:
Over 40 Classes to Choose From on Reformer, Tower, Chair and Mat
Each Class with Five or Fewer Students and Available Seven Days a Week
Complimentary private press previews with Gail Giovanniello can be scheduled for alternate times.
Press contact: Tim Driscoll 212-647-8878