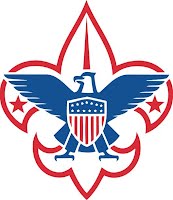 I wanted to help families who would otherwise be struggling under the weight of such a commendable commitment. That's why I started ScoutFunder
Irving, Texas (PRWEB) November 12, 2012
Eagle Scout project costs can run into hundreds of dollars. Most 15 - 18 year olds don't have that kind of cash lying around and those types of expenditures can be strenuous on a family budget as well. And with most extended families separated by hundreds or thousands of miles these days, coordinating a fundraising effort requesting checks to be mailed by a certain deadline can be a logistical nightmare.
That is why Robert Dobyns, CEO of Conzortia Business Funding, Inc. has launched ScoutFunder.com
"ScoutFunder allows scouts to have a central location for communicating with potential donors and coordinating and simplifying the donation collection process. Realistically, most donors are going to be friends and extended family and local scouting supporters, so ScoutFunder provides a convenient means to utilize one's social network to facilitate this process.", Dobyns explained. "ScoutFunder is an extension of our CrowdfundingKids.com venue."
ScoutFunder works rather simply. The prospective Eagle Scout creates a user profile, describes his Eagle project in detail, lists the needed budget amount, selects a length for the fundraising campaign, adds a photo or two and possibly a link to a YouTube video telling about himself, his troop and his endeavors and clicks the submit button. He then shares his unique ScoutFunder link with his Facebook friends, Twitter followers and email contacts and his friends and relatives have a central location to fund his project and to be kept abreast of progress on his campaign & his project.
"It's an idea whose time has come", Dobyns said.
His inspiration? "My son is working on his Eagle project right now and the expense involved was breathtaking. I thought about what would be the consequences if our family had very limited resources and yet we wanted to encourage our son to achieve this goal. It would be devastating. So, since Conzortia is a leader in the crowdfunding marketplace, I decided that I wanted to help families who would otherwise be struggling under the weight of such a commendable commitment. That's why I started ScoutFunder."
ScoutFunder can be used to raise funding for any type of scouting endeavor, as long as the effort is scout led. Need a new troop tralier? ScoutFunder. Need a new dining fly? ScoutFunder. Need to raise funds for the trip to SeaBase, Philmont or Northern Tier? ScoutFunder. Donations with cookie rewards? ScoutFunder.
The key is that ScoutFunder is an extension of CrowdfundingKids.com Projects must be listed by a teen 13 - 19 years of age in order to be approved. Any teen member of an approved scouting organization can utilize the site.
Teens, to list a project for your troop or Eagle project, visit http://www.ScoutFunder.com after conferring with your troop leadership and parents.