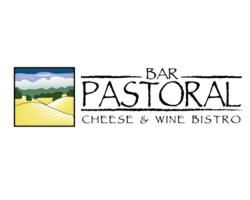 Since we opened our first Pastoral shop in 2004, we have always wanted to create a sit-down concept. This is PASTORAL LIVE!
-Greg O'Neill, co-founder of Pastoral and Bar Pastoral
Chicago, IL (PRWEB) November 12, 2012
The team behind Pastoral Artisan Cheese, Bread & Wine, one of the nation's most trusted and awarded specialty food retailers, opens BAR PASTORAL™ today—a neighborhood cheese and wine bistro that celebrates the finest culinary producers and their goods from around the block and around the world. With table service in the evenings, late night dining on weekends plus counter service on weekdays until late afternoon, BAR PASTORAL is an extension of Pastoral's retail shops and focuses on what Pastoral does best: offering customers perfectly paired artisan cheeses, charcuterie, beverages, accompaniments and more in a warm and inviting atmosphere. BAR PASTORAL is located at 2947 North Broadway which is adjacent and connected to Pastoral's original shop at 2945 North Broadway in Chicago's burgeoning East Lakeview neighborhood.
Together with Pastoral and BAR PASTORAL founders Greg O'Neill and Ken Miller, BAR PASTORAL's team is lead by former Vincent chef and Top Chef season 10 contestant Chrissy Camba at the culinary helm. Mark Hayes leads the beverage program and award-winning cheesemonger Bryan Bland oversees the artisan cheese and charcuterie bar.
"Since we opened our first Pastoral shop in 2004, we have always wanted to create a sit-down concept and give customers the chance to experience Pastoral's products in the way that we like to enjoy these small batch and specialty goods at home and when we're entertaining guests," commented Greg O'Neill, co-founder and co-proprietor of BAR PASTORAL and Pastoral Artisan Cheese, Bread & Wine. "As my partner Ken Miller says, IT'S PASTORAL LIVE!"
With an emphasis on grazing and sharing, BAR PASTORAL's menu includes a number of hot and cold plates inspired by Pastoral's acclaimed selection of artisan cheeses, charcuterie, plus sweet and savory accompaniments—many of which are made in-house by Chef Chrissy Camba and the BAR PASTORAL culinary team. Select signature items include a variety of cheese plates, cured meats and house-made charcuterie including a duck rillette parfait featuring sweet potato, crème fraiche and crispy kale; Merguez-stuffed apricots with Labne, bacon and cilantro; house-made English muffins with Wisconsin's Quince and Apple orange marmalade, Clock Shadow Creamery Quark and bacon; a grilled cheese sandwich made of pear, ricotta, Saxony and toasted almonds on sourdough, Pizza Nuts—think pizza-flavored bar nuts featuring Podda—and a roasted house-made ham served with boiled heirloom potatoes, Raclette, cornichons and mustard. Signature desserts are also a highlight including a lemon and cheese tart with Zingerman's cream cheese; s'mores tart with brown sugar crust, chocolate filling and malted marshmallow; and a Great Hills Blue cheese plate with fennel, pickled plums, shortbread and arugula. A late night menu is also available.
BAR PASTORAL's wine bar menu features sixteen glass pours focused on small production and sustainably made wines, all priced at $10 with half pours at $5. The bar also features an exclusive BAR PASTORAL sparkling wine on tap from Michigan's L. Mawby Vineyards, along with three rotating beers on tap and a selection of food-loving craft beers from leading producers both locally and from around the world. BAR PASTORAL also offers a small selection of sherries and cocktails made with local spirits—with Koval Distillery as the first featured producer—plus "mocktails" featuring local producers. Each wine, beer, and cocktail is intentionally selected or created to complement BAR PASTORAL's food offerings.
The approximately 50-seat bistro, including both a cheese and charcuterie bar and a wine bar with dark soapstone tops, is designed by Moss Design's Matt Nardella and reflects the rich history of the products it sells—places like the famous food and wine regions of Sonoma, Tuscany and Provence. BAR PASTORAL continues with Pastoral's original color palette of yellows and greens, barrel-vaulted ceilings to mimic the caves traditionally used for aging cheese and wine, custom herringbone shelving and tabletops made of reclaimed wood removed from the ceilings of the space during build-out. Two custom-designed light fixtures—made of vintage butter churns and a mechanic milking claw—hang over the antique tin-faced cheese bar and central round table. The north wall features original hollow clay tile fire bricks, each stamped with the word "American," which are exposed and painted above a custom leather banquette. This wall also displays chalkboards to showcase seasonal offerings along with a series of photos displayed throughout the space from photographer and cheese expert Christine Hyatt. A back window is filled with recycled sparkling wine bottles and back-lit to create a soft green glow that radiates towards the bistro's main entrance. The front windows will open on to the street during the late spring and summer, and a 25-seat patio will stretch across both BAR PASTORAL's space and Pastoral's retail space.
BAR PASTORAL will be available for special private and public events, and will also host educational classes and tastings throughout the year. Reservations will not be accepted.
Since opening its doors in 2004, national award-winning Pastoral has experienced sustainable growth and now includes three successful stores in Chicago at 2945 North Broadway in East Lakeview, 53 East Lake Street in the Loop and at 131 North Clinton Street in the Chicago French Market. Customers nationwide can also shop 24/7, 365 days per year at Pastoral's online store at pastoralartisan [dot] com. Beginning with just five employees, national award-winning Pastoral now works with a team of more than 75 employees who are working together to make Pastoral—and now BAR PASTORAL—one of the country's best and most trusted nationwide resources for artisan cheeses, specialty wines, craft beer, spirits, small batch accompaniments, educational classes, events, seasonal gifts and more.
For more information on BAR PASTORAL and Pastoral Artisan Cheese, Bread & Wine—which recently was named for the second time (2007 and 2012) as one of six Outstanding Specialty Food Retailers by the National Association for the Specialty Food Trade (NASFT)—visit pastoralartisan [dot] com
# # #
BAR PASTORAL™ (located adjacent and connected to Pastoral's Lakeview location)
2947 North Broadway
Chicago, IL 60657
773-472-4781
Hours: Monday – Thursday 5:00 p.m. - 11:00 p.m.
Friday – Saturday 5:00 p.m. – 11:00 p.m., Late Night Menu 11:00 p.m. - 2:00 a.m.
Sunday 5:00 p.m. – 10:00 p.m.
NO RESERVATIONS ACCEPTED
PASTORAL LOCATIONS AND HOURS
Pastoral Artisan Cheese, Bread & Wine – Chicago French Market
131 North Clinton Street
Chicago, Illinois 60661
312-454-2200
Hours: Monday – Friday 10:00 a.m. - 7:30 p.m.
Saturday 10:00 a.m. – 5:30 p.m.
Sunday Closed
Pastoral Artisan Cheese, Bread & Wine – Loop
53 East Lake Street
Chicago, Illinois 60601
312-658-1250
Hours: Monday – Friday 10:30 a.m. - 8:00 p.m.
Saturday 11:00 a.m. - 7:00 p.m.
Sunday 11:00 a.m. - 6:00 p.m.
Pastoral Artisan Cheese, Bread & Wine – Lakeview
2945 North Broadway
Chicago, Illinois 60657
773-472-4781
Hours: Monday – Friday 11:00 a.m. - 8:00 p.m.
Saturday 11:00 a.m. - 7:00 p.m.
Sunday 11:00 a.m. - 6:00 p.m.
Shop 24/7, 365 days per year at Pastoral's online store: pastoralartisan.com
About BAR PASTORAL™
BAR PASTORAL, a venture of Pastoral Enterprises, LLC, is a neighborhood bistro that celebrates the best culinary producers and their products from around the block and around the world. BAR PASTORAL is an extension of Pastoral's retail shops and will focus on what Pastoral does best: offering customers perfectly paired artisan cheeses, charcuterie, beverages, accompaniments and more in a warm and approachable atmosphere. BAR PASTORAL is located at 2947 North Broadway which is adjacent and connected to Pastoral's original shop at 2945 North Broadway in Chicago's burgeoning East Lakeview neighborhood. For more information, visit pastoralartisan [dot] com
About Pastoral® Artisan Cheese, Bread & Wine
Pastoral, a venture of Pastoral Enterprises, LLC, is a European-inspired, authentic neighborhood cheese shop, offering the highest quality fine and artisan cheeses from America and around the world, select small production wines and freshly baked breads along with a full complement of related items such as charcuterie, olives and other accompaniments. Pastoral also offers custom gift collections, gourmet sandwiches and salads, picnics and catering. The company was founded in 2004 in the East Lakeview area of Chicago and was named in 2012 and 2007 as one of six Outstanding Specialty Food Retailers by the National Association for the Specialty Food Trade (NASFT). For more information or to shop online, visit pastoralartisan [dot] com
Editor's note:
Images and interviews are available. Contact Lauren at 773-655-7743 or lauren [at] sangollc [dot] com